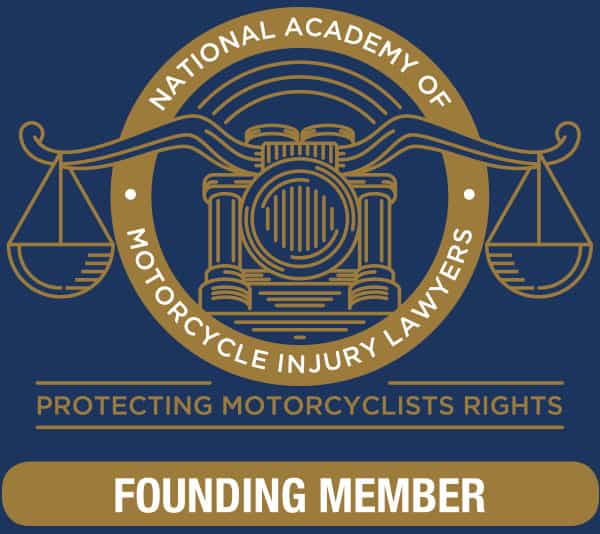 About The National Academy Of Motorcycle Injury Lawyers (NAMIL)
What it means to be a Founding Member
Being a Founding Member of the National Academy of Motorcycle Injury Lawyers (NAMIL) is an honor and a privilege we take seriously.  It evidences our heartfelt desire to help Bikers. It's just one more way that our firm shows our commitment to motorcyclists and their rights.
Being a member of NAMIL means we take helping bikers seriously, and that we stay up-to-date on the best ways to help bikers protect their rights and ensure they are fairly compensated should they be involved in an accident.
Our association is a special group of lawyers from across the country who are 100% committed to representing motorcycle riders. NAMIL  membership requires an extensive screening process and is only open to experienced lawyers who are passionate about helping bikers.
NAMIL members MUST show competency in Motorcycle Injury Law as evidenced by the fulfillment of standards and criteria as established by the NAMIL Board of Examiners and Governors.
Members must show both substantial experience in and ability to handle complex matters relating to Motorcycle Injury claims.
Members must be recognized by their peers as leading lawyers in the area of Motorcycle Injury Law.
Members must also demonstrate substantial involvement in the Motorcycle Injury field and strive to encourage the study, improve the practice, elevate the standards and advance the cause of protecting Motorcyclist's rights.