Reasons to Attend Midwest Motorcycle Safety Events and Seminars
Last updated Thursday, October 6th, 2022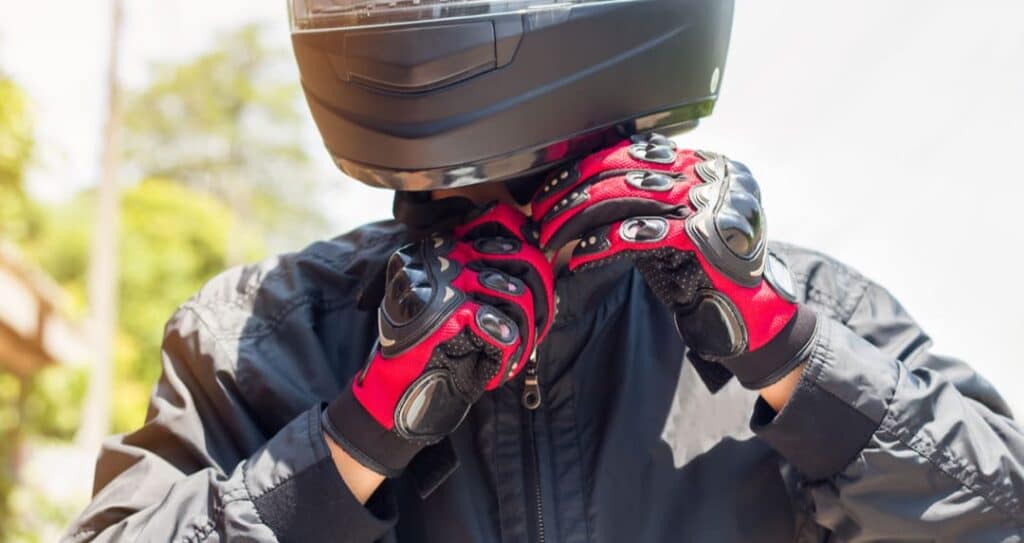 The most important thing for every motorcycle rider is safety. When you look at some of the statistics regarding motorcycle accidents, it should become evident why motorcycle safety needs to be a priority. According to the NSC, 5172 riders and passengers were killed in motorcycle crashes in the United States in 2017. That's a big number, and it should serve as a wake-up call for all riders.
To give you a better idea of why safety is so important to riders, the NSC also pointed out that in 2017 motorcycle riders accounted for 14% of all traffic accident fatalities in the US. That shouldn't be surprising. Motorcycle riders are far more exposed than people in cars or trucks. So, when they're in an accident there's a much greater chance of serious injuries occurring.
All around the country, there's been a push to promote motorcycle safety. One of the strategies that have gained traction recently is motorcycle safety events and seminars. The Midwest has led the charge here by continually planning and then implementing these types of programs with the goal of making the roads safer for all riders.
So, if you're a rider who lives in the Midwest, you definitely need to find the time to attend one of these seminars.
Learning About Motorcycle Safety Can Save Your Life
If you are looking for the perfect way to learn about the latest motorcycle safety precautions, attending one of the many seminars in the Midwest is just what you've been looking for. When you think about how dangerous it can be to ride, it makes sense to learn about steps you can take to reduce your risk of an accident and to reduce your risk of serious injuries if you're involved in an accident.
Wouldn't it make sense for every rider to have a basic understanding of safety precautions that they can use to help avoid accidents? Of course, it would. That's the goal of the annual Midwest Police Motorcycle Training Challenge and Safety Seminar.
What kinds of safety practices can you learn by attending this seminar?
1. You can learn the importance of wearing protective gear all the time.
2. Why it's so important to properly maintain your bike.
3. How being alert can save your life when you're riding.
4. How being aware of hazards is the best way to avoid them.
It's quite scary to think about, but the fact is that most riders simply don't pay enough attention to what's going on around them when they're riding. This, combined with not utilizing proper safety equipment and procedures, is what leads to many accidents.
Therefore, by attending one of these safety seminars, you can learn about these common mistakes and steps you can take to avoid making them yourself.
Seminars Give You A Chance To Interact With Other Riders
One thing that anyone in the motorcycle community will agree on is that riders love to interact with other riders. When you reside in the Midwest, the many seminars and safety events offered, allow you to interact and network with your fellow riders.
When you attend a motorcycle seminar, it's a great chance to learn from other riders and establish a community that will benefit you all. Since these seminars attract riders from all around the Midwest, there's a very diverse group that gathers and shares knowledge with one another.
The more you interact with other riders, the more you're going to learn. The more you learn, the better and safer you'll be when you're riding. These types of seminars will also help you to learn about different motorcycle clubs in your area, giving you the ability to network further.
If you find a club you like, you can join and continue to learn and improve as a rider while also helping your fellow riders do the same.
You Need To Understand The Importance Of Maintaining Rider Safety
As a rider, you need to understand both safe practices as well as why those safe practices are so important. When you're riding you need to be aware of everything going on around you, especially when on busy streets with lots of other drivers around.
Don't forget, as a motorcycle rider you're far more vulnerable than other drivers which means you need to utilize an abundance of caution. This is why motorcycle safety events are so important. It's because they help to drive home the point of how much you need to emphasize safety when riding.
What can you expect from seminar speakers at these events? They'll often speak about different factors that lead to increases in motorcycle accidents. Their intention is to raise awareness, and with that raised awareness, they hope to convince more riders to adopt a culture of safety.
One issue that is discussed frequently is how riding while under the influence of alcohol is very dangerous behavior. How dangerous? The NSA reported that 28% of riders who died from an accident in 2017 were under the influence of alcohol.
5 Reasons Why You Should Take A Motorcycle Safety Course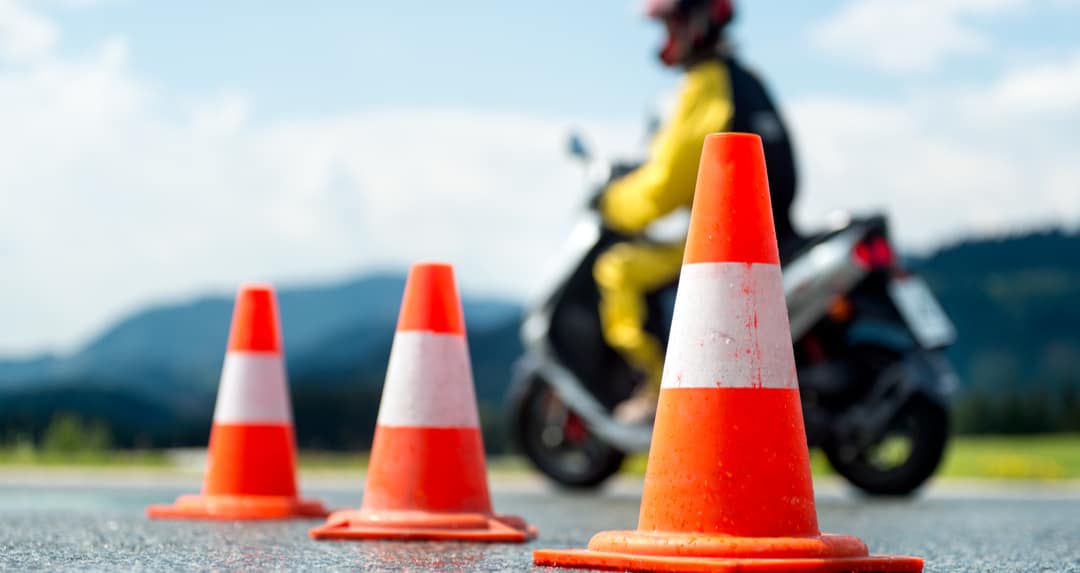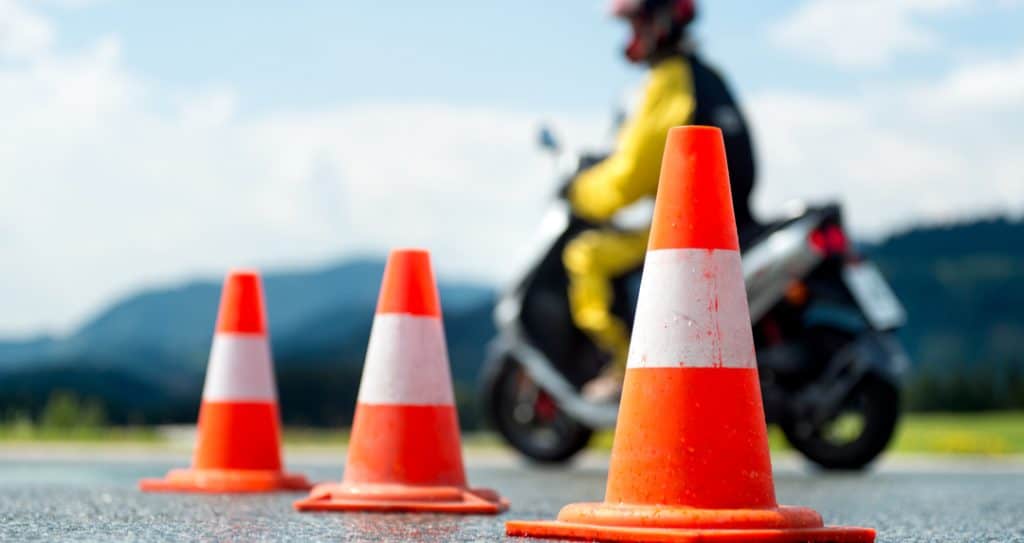 Here are 5 fundamental reasons why you should consider taking a motorcycle safety course.
1. It's A Catalyst To Faster License Acquisition
A motorcycle license might not come easily depending on the registration requirements of where you live. It's often a tedious process that can leave you frustrated.
The good news is that once you take a motorcycle safety course, you have an added advantage in regard to the acquisition of a motorcycle license. Some states allow those who have gone through a safety course and passed, to be eligible for license ownership.
Given the significance attached to a safety course, the authority involved in license distribution has the confidence to directly give riding licenses to those who successfully complete it.
Therefore, conduct some research to establish if the successful completion of a motorcycle safety course can help you get a license without the rigorous processes that other candidates go through.
2. Discounts On Insurance Rates
Motorcycle insurance does not come cheap. However, the good news is that some insurance companies will offer discounts to motorcyclists who complete a safety course.
Essentially, the discount ranges from 5% to 20%. Of course, this is dependent on the insurance provider. Since motorcycle insurance is not cheap, the money you'll save after receiving the discount will be highly significant.
It's notable to emphasize that the discount is not only offered to new riders but also to current riders. Therefore, if you've been a rider for a while and you decide to take a motorcycle safety course, you can be eligible for insurance discounts.
Hence, it's prudent to consult with your insurance agent to advise you on the issue. Furthermore, if you've not taken a safety course, you should consider doing so to qualify for insurance discounts that your insurance agent might offer.
3. It Helps To Gain More Confidence As A Rider
Confident motorcyclists are the safest on the road. The ability to exhume confidence as a rider stems from many reasons. For instance, your knowledge of the safety procedures that should be adhered to on the road will give you confidence.
One of the major objectives of motorcycle training courses, apart from training on safety precautions, is instilling confidence in motorcyclists. Confidence when riding your motorcycle is important and that's why you should enroll in a safety course.
Fundamentally, when you're fully aware of what is expected of you as a rider, you'll be confident and self-assured when you're riding on the road. This means you'll remain calm even when you encounter a dangerous experience while on the road.
4. Acquaints You With Vital Safety Tips
Motorcyclists are one of the most vulnerable road users. Compared to drivers, motorcyclists are more likely to get seriously injured in the event of an accident because they're more exposed.
That's why they need to learn vital safety tips to help them stay safe when riding on the road. Especially if you're a beginner. Therefore, it's essential to take a safety course in order to equip yourself with the knowledge required while you're riding.
For example, if you're on a busy road, safety precautions will demand that you don't speed because the chances of causing an accident are extremely high.
Thus, the training that you'll go through at a safety training institution will be helpful in not only maintaining your own safety but also the safety of others on the road.
5. A Motorcycle Safety Course Will Improve Your Riding Skills
Taking part in a safety course will play an instrumental role in equipping you with relevant skills to help you become a good rider. If you've been riding for some time, you can join a safety training program to become an even better rider.
Irrespective of whether you're a novice or an experienced rider, gaining riding skills goes a long way in improving your overall experience on the road. Beginners go through a minimum of 5 hours of theory instruction and a minimum of 10 hours of practical training.
With this, they'll receive the skills they need to become safe riders. On the other hand, if you're an experienced rider, you can go through an advanced rider course that will help you improve your riding skills significantly.
When you consider just how alarming the motorcycle accident statistics mentioned above are, it's clear that riders need access to experienced and competent lawyers if they are in an accident.
If a motorcycle rider is ever in an accident, they need to consult with an experienced motorcycle lawyer right away. The legal arena is a complex one. Therefore, without an experienced lawyer to guide you through it, you could end up being taken advantage of.
Through rider seminars, you'll get an opportunity to interact with legal professionals. This will allow you to see what they can offer you in terms of legal protection when you're riding. So, if you're planning to attend one of these seminars, make sure that you take the time to attend a legal event while there.
Why Motorcycle Insurance Is So Important
Motorcycle insurance is just as important as having a good lawyer for all riders. As a rider, you need to protect yourself and your finances by having great insurance coverage. To help raise awareness of the importance of motorcycle insurance, many companies are actually invited to speak at rider seminars.
Therefore, anyone who lives in the Midwest should take advantage of the many events in their area. This will allow you to learn as much as you can about different types of coverage for riders.
These events are also a great way to find out about the different insurance companies operating in your area. This will allow you to find the one that best fits your needs.
Final Thoughts On Motorcycle Safety Events
The importance of motorcycle safety events and seminars cannot be overstated. These events cover all aspects of rider safety, helping to reduce the likelihood of accidents. Given how serious motorcycle accidents are, attending these events should be a priority for all riders.
The bottom line is that skipping these events is basically giving up a chance to learn a lot about rider safety.