Motorcycle Accidents – No One is Immune – Not Even the Rich and Famous
Last updated Tuesday, August 30th, 2022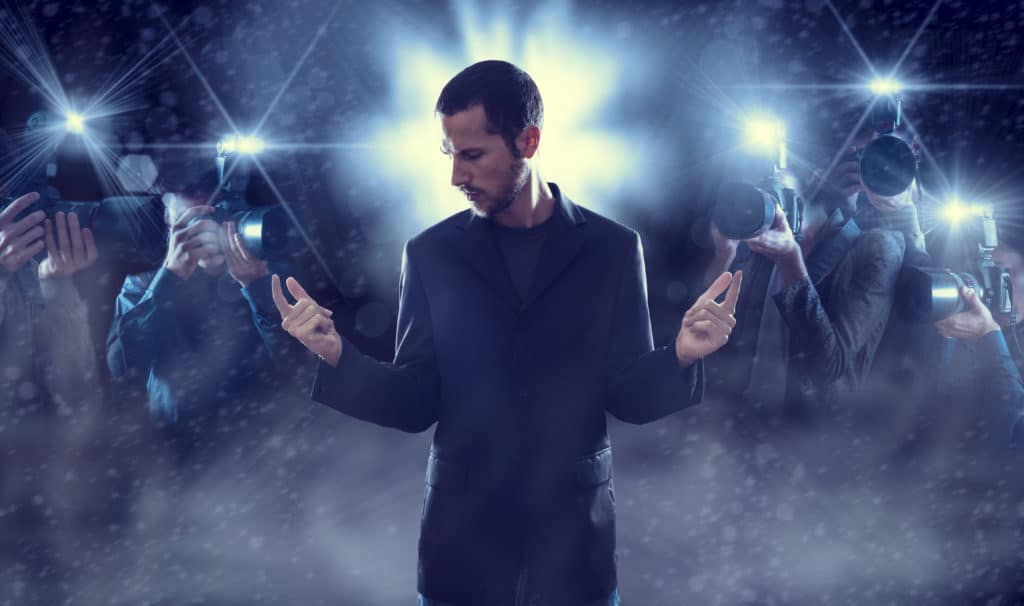 Motorcycle Accidents are Deadly
Any vehicle on the road has the potential to be involved in an accident… We all know that. But some vehicles have the possibility of being much more vulnerable than others.
Motorcycles are one of the more deadly types of motor vehicles to drive. If a motorcycle accident does occur, one thing is for sure – no one is immune from injury or even death, regardless of social status, level of celebrity, or even the amount of money in their bank account. A professional legal team will make sure you get the compensation you deserve!
Let's Discuss Motorcycles
A motorcycle accident is when a motorcycle collides with another vehicle or object. Motorcycle accidents are often deadly because the rider is not protected by a metal frame like in a car.
Motorcycles can be considered one of the more dangerous types of transportation on public roads. On their own, they don't seem to be a dangerous form of transportation. And if there were only motorcycles on the roadways, most would agree.
However, in the real world, there are other vehicles on the road that are much larger by comparison than motorcycles. This puts motorbikes at a strong disadvantage when it comes to potential collisions and the physical impact on a person's body during a crash.
Here are a few disadvantages to note when considering a motorcycle for transportation:
They are much smaller than other vehicles, which makes them more vulnerable when involved in a collision with a larger vehicle.
They lack protection surrounding the bike. There are no roofs or doors or sides to protect the driver or passenger. It's all open air.
Motorcycles don't have airbags or other similar safety equipment that is standard for cars or trucks.
Many motorcycle drivers disregard important safety procedures such as wearing a helmet or protective gear.
Motorcycles are often hard to see for other drivers on the road due to various reasons, such as road glare or strong sunlight.
Driving a motorcycle requires physical skills, such as coordination, balance, and excellent judgment.
In fact, according to the National Highway Traffic Safety Administration (NHTSA), per miles driven, motorcyclists are about 28 times more likely than passenger vehicles to die in a motor vehicle crash. On the same token, motorcyclists are 4 times more likely to be injured.
That is a very high percentage difference for motorcycles vs. passenger vehicles. And that's not even taking into consideration the much larger commercial vehicles such as garbage trucks or delivery trucks.
Motorcycle accidents are unfortunately all too common, and even the rich and famous are not immune. Motorcycle accidents often occur when riders lose control of their bikes, or when they are struck by another vehicle. Wearing a helmet and proper safety gear can help to reduce the risk of serious injury or death, but even the most cautious riders can find themselves in an accident.
If you've been in a motorcycle accident and suffered injuries or a loss, we are here to help you. We are considered experts in motorcycle personal injury or wrongful death cases. In a serious situation such as a motorcycle crash, you need the best in your corner to represent your needs to the fullest.
We don't get paid unless you do, so what can be more affordable than that? We'd be happy to offer you some downloadable references or get you in touch with others that have been in a similar situation involving a motorbike accident. We're here to help you!
Below are a few examples to show that even the rich and famous are plagued by painful accidents involving motorcycles and injury or death.
Have You Been Injured in a Motorcycle Accident?
If you need Chicago motorcycle accident advice, talk to an experienced lawyer that's been helping injured bikers for over 35 years.
HGTV Star Carmeon Hamilton's Husband Dead in Motorcycle Accident
Unfortunately, even being a celebrity doesn't disqualify anyone from suffering the death of a loved one. Carmeon Hamilton, a widely loved host of the popular HGTV show Reno My Rental and Design Star: Next Gen, knows all too well the pain involved in losing the love of her life.
Carmeon's husband, Marcus Hamilton, was killed in a motorcycle accident in Memphis, Tennessee, in August of 2021. At the time of his death, Marcus and Carmeon had been married for 10 years, and together for 15. Even more difficult to fathom is the fact that Marcus tragically died after being hit by a drunk driver while riding his motorcycle.
Carmeon is quoted as saying, "To my extended Internet family, it is with deep sorrow and an eternally broken heart that I tell you that the love of my life, Marcus Hamilton, has passed away. I was alerted by MPD late last night that Marcus succumbed to his injuries from a motorcycle accident yesterday afternoon. I'm no stranger to loss but this brings something beyond pain. Something I can't describe. I'm now missing a major part of myself and that void seems to grow more and more every second."
Marcus, a Nike executive, and popular social media sensation, not only left behind his wife Carmeon but also his young son Davin, age 12.
Guitarist Duane Allman Dies in Motorcycle Accident
Duane Allman, a famous guitarist, and leader of the Allman Brothers Band lost his life in October 1971 when his motorcycle collided with a flatbed truck in Macon, Georgia.
Well-known as a gifted musician, Duane had a very promising career ahead of him. He was only 24 years old at the time of his death but had already played with many big-named artists, such as King Curtis, Clarence Carter, Aretha Franklin, Herbie Mann, Wilson Pickett, and Boz Scaggs. He was considered revolutionary when it came to his musical style and was well-known for being a no-nonsense, straight-up type of artist and friend.
Duane was driving his Harley-Davidson Sportster motorcycle and paused to allow a large commercial truck to make a left turn. As the truck was turning, he moved into the intersection.
Unfortunately, the truck suddenly stopped in mid-turn. Duane was unable to stop fast enough and his bike crashed into the truck. Disturbingly, he did not die instantly… in fact, his body didn't show much more damage than a few bumps and bruises externally. However, the extent of his injuries proved to be more internal than external and he passed away later that evening during surgery.
Fernando Tatis, Jr. Addresses Motorcycle Accidents During Offseason
The San Diego Padres baseball shortstop Fernando Tatis, Jr. is no stranger to motorcycle accidents. In fact, when someone would ask him about a motorcycle accident he was involved in, his typical response was "Which one?"
Fernando has allegedly been involved in a few "minor" motorcycle accidents during the off seasons, although it is unknown how many accidents he has been in. In December of 2021 however, he was involved in yet another "minor" motorcycle accident in the Dominican Republic. Even though it was initially reported that the professional baseball player only suffered minor scrapes in the accident, later testing showed that he fractured his wrist. This caused the star shortstop to miss out on a few months of practice with his team to recuperate.
According to his manager, Bob Melvin, when asked if Fernando's motorcycle riding days are over, he said, "I believe they are. He's 22 years old, you have some fun. I don't think anything was intentional here, but I think you learn from experiences, and I think this is one to learn from."
Padres' owner Peter Seidler was also quoted as saying, "I trust and believe in Fernando. And people get injured. He'll be back when his medicals clear. It's part of sports. I believe in this young man, and I think once he's medically cleared, he's going to have another awesome year."
Details of Allen West's Serious Motorcycle Accident
Allen West, former U.S. House of Representative and former chair of the Texas Republican Party says he believes he's lucky to be alive following a serious motorcycle accident in June 2020. Allen's accident happened when he was driving a 2016 Victory Cross Country 8-Ball motorcycle while leading a caravan of biker riders home from the Texas Freedom Rally in Austin.
Allen and the other bikers were traveling northbound on 1-35 just outside of Waco, Texas when a car in front of him dangerously changed lanes and cut him off. Although he attempted to brake safely, the motorcycle behind him wasn't able to stop fast enough to avoid clipping Allen's back tire from behind.
Allen was interviewed shortly after the accident and was quoted as saying, "Someone cut me off, and, of course, I slowed down when they cut me off. I don't know if it was another car or it was the guy on a motorcycle behind me, but they clipped my back wheel and I went flying. Thank God I didn't get hit by another car or anything like that… I remember the bike going out from under me. I could feel it just slipping from the back and, as you're taught, you let go of the bike, you don't want to hang on to it. That could really cause the worst injury. I was in the air for a while and then hit the pavement and rolled around."
Allen needed to be airlifted to the hospital due to his serious injuries. He was treated for several fractures and lacerations on his face and body, a dislocated shoulder, as well as a concussion. He never lost consciousness following the accident. The other motorcyclist was also transported to the same hospital and did not suffer life-threatening injuries.
As if the accident itself wasn't bad enough, it must also be said that the driver that cut off Allen to change lanes fled the scene and was never located. Even after several attempts through media and social media sources, no one ever came forward with information on the driver that caused Allen all of this pain and suffering.
22-Year-Old Júlia Hennessy Cayuela – Brazilian Influencer Dies in a Tragic Motorcycle Accident
After 4 years of marriage, Júlia Hennessy Cayuela, 22, and her husband Daniel Cayuela, both popular social media influencers among other things, were on a motorcycle road trip through the mountains in southern Brazil when tragedy struck.
Their motorbike was hit by a truck that switched lanes in the city of São José dos Pinhais in July of 2020. Both Júlia and Daniel were transferred to the hospital after the accident, with Júlia requiring helicopter transport. Unfortunately, after suffering from cardiac arrest due to the accident, Júlia lost her battle and passed away.
While the crash cost Júlia her life, it also required shoulder surgery and hospitalization for Daniel. While Daniel was hospitalized and being treated for his own injuries, he was not aware of his wife's death until waking up from his surgery, where the family united together to break the news to him. Daniel was heartbroken and in a state of shock upon hearing of his wife's death.
Júlia was also a model and student in the biomedicine field of study prior to the accident. She dreamed of opening a clinic of her own once she finished her studies. She was also known for her 330,000+ Instagram followers and for sharing content.
Earlier on the day of the incident, Júlia posted a photo on social media that showed her and Daniel posing by a sign that said the city name of Capão Bonito while wearing matching jackets and motorcycle helmets. She captioned the photo this (translated to English): "Life is short, let's be crazy. Me, you, God and the road! Your dreams are mine too."
George Clooney Thought He Was Going to Die During His 2018 Motorcycle Accident
Unless you've been living under a rock, you know who George Clooney is. As a successful actor in Hollywood for many, many years, he has become a household name because of the over 100 movies that he has starred in. Sadly for George and other celebrities, they are not immune to having serious accidents any more than the rest of us. In fact, they have additional problems to contend with during problem times that non-celebrities don't have to worry about.
George was in a motorcycle accident in 2018 that changed his life. He was driving to the set of the Hulu series Catch-22 in Sardinia, Italy on his Yamaha motorcycle. While driving at 75 miles per hour, a car in front of him turned which caused him to crash into it. He flew through the air before landing on the ground.
His description of the incident was this: "I launched. I go head over heels. But I landed on my hands and knees. If you did it 100 times, maybe once you land on your hands and knees, and any other version you land, you're toast. It knocked me out of my shoes. When I hit the ground … my mouth — I thought all my teeth were broken out. But it was glass from the windshield."
George said later that while lying on the ground, he was sure he would end up at minimum paralyzed from the accident. He said later that he was "Waiting for my switch to turn off."
He was also quoted as saying, "I was on the ground. I was really screaming. Like, really screaming. And Grant [Heslov] came back, and he was screaming at everybody to get an ambulance, and I remember everybody got out of their cars, they stopped in the middle of the street, and all these people came and stood over me and just pulled out their phones and started taking video. It's a funny thing. I'm not a cynical guy, and I really tend to look at life and try to find the good in everything. But I'll never forget the moment that what I thought might be my last few moments was for everyone else a piece of entertainment."
He remembers his thoughts at the time centering on his family. He thought that this accident was "it" and that he was never going to see his family again. Luckily, George survived without life-threatening or serious injuries. His wife, Amal Clooney, has, however, banned him from ever riding a motorcycle again and he says that he is perfectly fine with that.
Fr3sh10 TikTok Star Dies in Motorcycle Accident
TikTok star and influencer – known as "Fr3sh10" – took the TikTok platform by storm by racking up over 270,000 followers with his fun and positive videos on motorcycling. He not only shared cool videos of his biking experiences, but also his adventures, stunts, and embarrassing blooper moments as well. Sadly and ironically, his time came to an end when he was involved in a serious motorcycle accident that claimed his life in June of 2021.
Although known by his online TikTok screen name as "fe3sh10," his real name was Fouad Haddad and he lived in Ottowa, Ontario, Canada. Fouad was 30 years old at the time of his death and was widely known for his smiling nature while making TikTok videos. It was clear to everyone who followed or knew him that motorcycling was his passion in life. He truly loved everything involved in motorcycling.
He kept a low public profile when it came to his private life and was always rather secretive about revealing his date of birth. He was so private that it is unknown if he had siblings, a spouse, or children, or what his true personal background consisted of.
His motorcycle accident occurred near Perth, Ontario. Not a lot of details are known, but what is known is that he was the only rider involved in the accident that claimed his life.
Fouad passed away after arriving at the hospital following a single-vehicle crash. Good Samaritan citizens that witnessed the accident immediately took him to a nearby hospital but unfortunately he did not survive.
Former Casting Crowns Drummer Andy Williams Dies in a Motorcycle Accident
Andy Williams, drummer for the Christian band Casting Crowns was driving his motorcycle when he was struck by another vehicle while on his way to church. While he was resuscitated at the scene and rushed to a hospital in Nashville, Tennessee, his injuries sadly proved to be very serious.
Andy suffered from severe trauma to both his brain and body during the crash. The medical team at the hospital worked hard to identify and treat the damage to his body and brain but he needed to be placed on a ventilator and required a leg amputation.
Unfortunately, not quite two weeks later, Andy succumbed to his injuries and passed away. He was 49 years old.