Chicago Motorcycle Clubs | 5 Reasons to Join One!
Last updated Monday, November 28th, 2022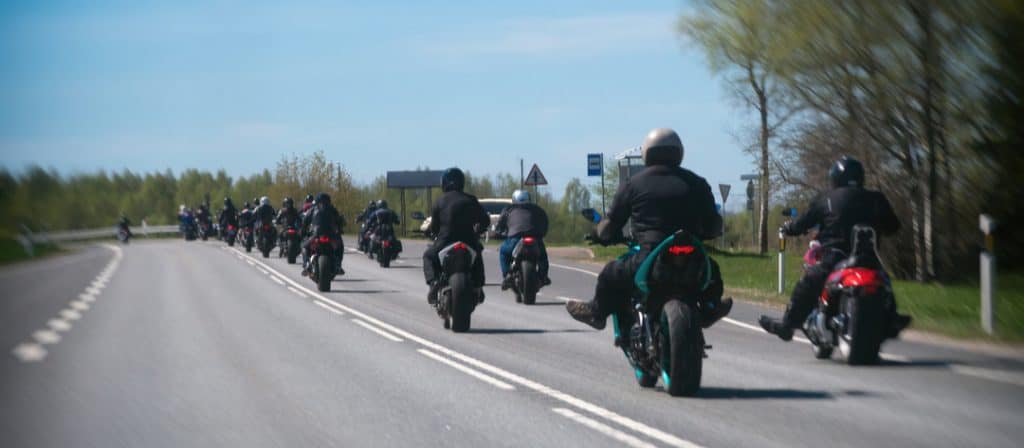 Are you thinking of joining one of the many Illinois or Chicago motorcycle clubs? Before you join any club, it's imperative to first gain a deeper understanding of the benefits of being in one so that you can choose whether to join or not.
The truth is that many riders have fixed notions of what it means to be a member of a motorcycle riders club. So, once you develop a clear comprehension of why you should join a club, you'll easily be able to choose one that's the best fit for you.
In the same vein, you should be certain as to whether you want to be in a motorcycle club or not. Here are some reasons why joining a club could be beneficial to you.
It Fosters A Sense Of Belonging
People join groups or clubs for many reasons and one of them is to have a sense of belonging. Therefore, joining a motorcycle club will allow you to feel like you belong to a group, which is of paramount importance to many people.
By joining a motorcycle club, you'll be an integral part of a group of like-minded people. In essence, you'll be part of an organization that will always be there for you whenever you need it.
The loyalty that stems from a motorcycle riders club is so valuable to its members because they can be sure that they'll have assistance and guidance whenever they need it.
For instance, if you face a legal problem, the first place you'll turn to is your riders club. Through the assistance and advice of your club members, you can get the services of a good lawyer to represent you in the legal case.
Acquiring Chicago Motorcycle Services At Reduced Rates
Motorcycle rider clubs in Illinois offer their members services and benefits that independent riders don't have the opportunity to get. In addition, being in a club gives you the chance to enjoy services at reduced rates.
Who would not want to receive important services at a price less than the existing market price? For example, some motorcycle clubs organize for their members to have insurance coverage at reduced rates.
As you already know, motorcycle insurance coverage is not cheap. Therefore, if you can get an opportunity to pay less for your insurance, it's indeed, a big plus.
It's a legal requirement for riders in Illinois to have their motorcycles insured. Hence, finding and joining a motorcycle club that offers motorcycle insurance at cheaper rates is a great idea.
Therefore, as you decide which club to join, do your research. This will allow you to establish which ones offer particular services of interest to you at reduced rates.
The Sense Of Safety In Numbers
There's a sense of safety that stems from like-minded people getting together to form a group. Unlike the idea of being alone and independent, riders find it worthwhile to join a club to experience the security of numbers.
Riders who are already members of a club will tell you that riding in a group offers a higher sense of security than riding alone. For example, if anything goes wrong on the road, you're assured that your club will give you the much-needed backup that you may need.
In other words, the group identity that you possess acts as your safety in the event that you find yourself with a problem. Plus, it can be more rewarding to ride in a group and experience the outing together.
A Source Of Learning
There's so much to learn by joining a motorcycle riders club. Whether you're a newbie or a seasoned rider, you stand to gain a great deal of knowledge and expertise by being part of a club.
The members of a motorcycle club possess diverse skills and competencies. Thus, becoming a member of such a club gives you unlimited access to a wealth of knowledge. This will help you become a better rider.
Every member has an opportunity to improve because there are particular things that one will learn in the process. The most experienced members of the club will always give you a hand in navigating any new skills and proficiencies that you want to learn.
Moreover, you don't have to worry about questions you may have in relation to mechanical issues or any other riding-related subject. You can be assured that you'll have your queries answered adequately by the knowledgeable members of your riders club.
Therefore, joining a motorcycle riders club will allow you to gain invaluable knowledge in the course of time.
Chicago motorcycle clubs give an opportunity for riders to give back.
Most motorcycle clubs have a sense of purpose. This, in most cases, leads to community-inspired events to promote and empower the local community. Therefore, if you're an enthusiastic rider and would like to be a part of something bigger in your community, you should join a motorcycle club.
Some of the community-related projects that motorcycle clubs can be involved in include fundraising, charity events, and community training. Therefore, if you're a rider and you love giving back to the community, consider joining a like-minded Illinois-based motorcycle club.
Tips For Finding A Chicago Motorcycle Club or Illinois State clubs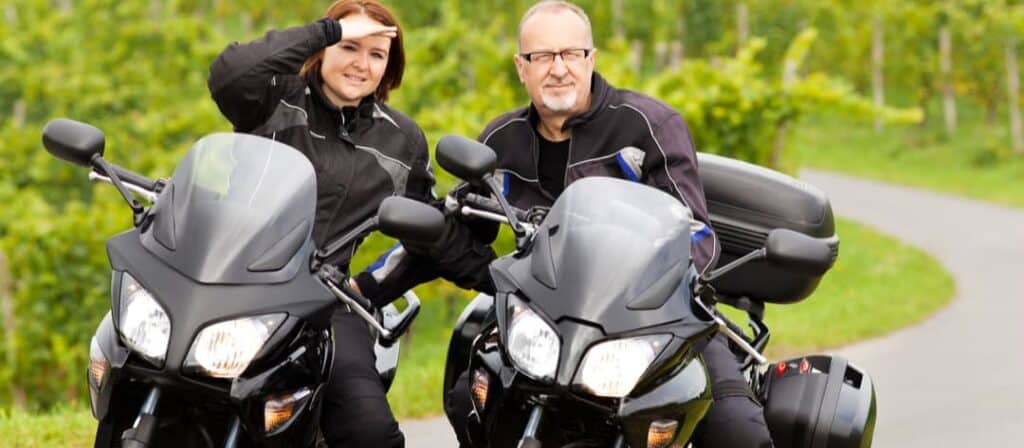 If you live in Illinois, there are many different state or city clubs including historic Chicago motorcycle clubs you could join where you can meet fellow riders and form friendships.
One of the reasons that riders find comfort in joining a club is the fact that they have a chance to spend time with others that understand the challenges that they face. Motorcycle riders face challenges that other drivers don't understand, so if you're not a part of a club, you may have a hard time finding solutions to issues when they arise.
Now, before you go out and join a motorcycle club, you need to make sure you join the right one. Not all clubs share the same values, so you need to find the right fit for yourself. Here are some great tips that can help you to find the right motorcycle club in Illinois.
Make Sure That The Club You Want To Join Obeys The Law
The last complication you need in your life is joining a motorcycle club that does not obey the law. While joining an outlaw club might sound adventurous, the truth is that it's dangerous and it could end up causing you some serious legal issues.
Because of the risks involved, it's imperative that you only consider joining a lawful motorcycle club. Make sure that the goals of the club don't contradict any local, state, or federal laws.
Understand The Rules Of The Club
Before you join any motorcycle club, you need to spend time learning the rules and understanding what your responsibilities in the club will be. Every motorcycle club has its own unique set of rules and regulations that all members are required to follow.
One area in which many motorcycle clubs differ is in their recruitment process. Therefore, if you want to become a member, you need to ask what the recruitment process entails. Some clubs have an extensive recruitment process while others have a simple one that only includes applying, then upon approval, paying your monthly fees.
For clubs that have a more extensive recruiting process, you won't be able to apply directly. For clubs like this, recruits have to go through a probation period. At the end of this probation period, a decision will be made as to whether or not a recruit is accepted.
The bottom line here is that if you're looking to join a Chicago motorcycle club find out about the rules and regulations before you attempt to join.
Do You Have To Ride A Specific Brand Of Bike?
Did you know that some motorcycle clubs only allow you to ride a specific brand of bike? The reasons vary, but the point here is that if you're dead set on joining a specific club, you may have to buy a new motorcycle!
In some cases, it's a question of patriotism. For example, Hell's Angels only allow their members to ride Harleys. Therefore, if you don't own a Harley, you can't join. It's as cut and dried as that.
So, before you start trying to join a specific club, you need to find out if you have to ride a specific brand of bike. Having this information is vital, since it may affect what type of bike you buy when you're out looking for a new motorcycle.
What Is The Leadership Of The Motorcycle Riders Club Like?
For the growth and stability of a motorcycle club, few things matter more than leadership. Before joining a motorcycle club, it would be in your best interest to learn about leadership. Why is this so important? It's important because joining a club means joining the culture that the leadership of that club has established.
Are the current members happy with the leadership of the club? Try asking around to see what current members think. This will give you a good idea of whether or not the leadership in place will be a group you can work with.
If other members of the club are happy with the leadership, joining is probably going to work out well for you. However, if there's a lot of dissatisfaction, maybe you should consider joining a different club.
Is There A Waiting Period Before You Can Join a Motorcycle Club?
It's also worth considering what the waiting period is like for recruits to a motorcycle club. Waiting periods are going to vary a lot from club to club, so make it a point to inquire about that when you're thinking about joining a club.
Why is it so important to become a full member? Because until you're full member, you won't have access to the full rights and privileges that entail being a member of the club.
As a member in waiting, not being able to enjoy the perks of membership can be problematic. So, you have to make a decision. Are you willing to endure a prolonged period of time waiting to become a member? If not, then make sure that any motorcycle club that you want to join, doesn't make you wait a long time to be accepted as a member.
Why You Should Attend Chicago Motorcycle Rally Events or Rider events across Illinois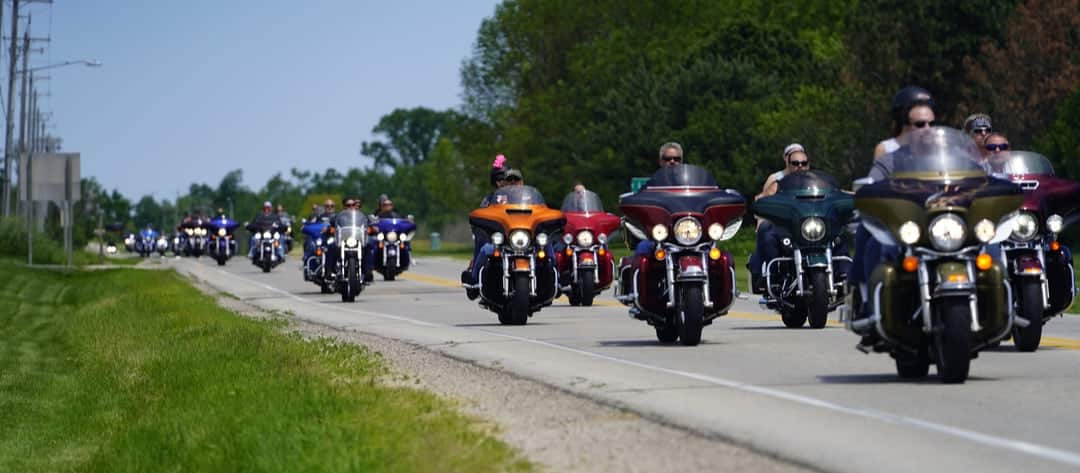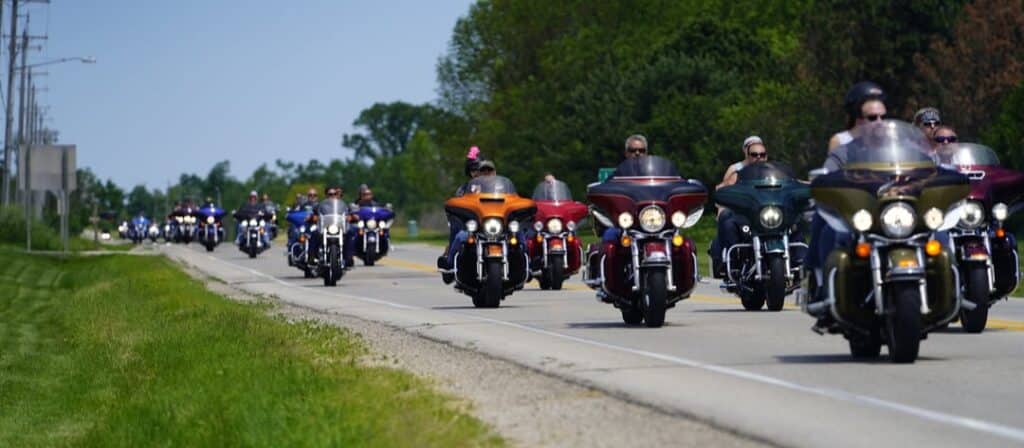 Motorcycle rally events give riders the opportunity to spend time with and network with other riders. Illinois Motorcyclists are their own unique community. They have a culture and style that sets them apart from people that drive other types of vehicles on the road.
Motorcyclists are also much more vulnerable than other people on the road. Motorcycle rallies give riders the opportunity to meet and discuss different topics including safety. There aren't many places better for a motorcyclist to learn about new safety gear innovations or motorcycle safety features, than at a rally.
Chicago Motorcycle Rally Events Allow Riders To Work Together For Their Common Good
The strength is in numbers. This is another key reason that attending a motorcycle rally should be high on your list of priorities as a motorcyclist. As an individual, your capacity for effecting positive change in any one area is limited. But, when you get a group of people together, their combined efforts can make a real difference.
What types of changes can rallies help with? How about changes in laws to make the roads safer for motorcyclists? Or, working together to lobby motorcycle companies for changes that will make bikes safer? There really is no limit to what you can accomplish when you get a large group of motivated people together.
You Can Learn About New Laws, Technologies, And Motorcycle Safety Equipment At A Rally
As a motorcyclist, keeping up to date about everything related to riding safety is very important. Motorcyclists are much more vulnerable than other drivers on the road which means that safety for them is even more important.
How can you find out about the newest laws regarding motorcycles? What about the newest safety features or safety equipment? You can find out about all of these things at a motorcycle rally. So, when you go to a motorcycle rally you won't just have a great time, you'll also learn about things that can help to keep you safer on the road.
Using Chicago Motorcycle Events To Raise Money For A Good Cause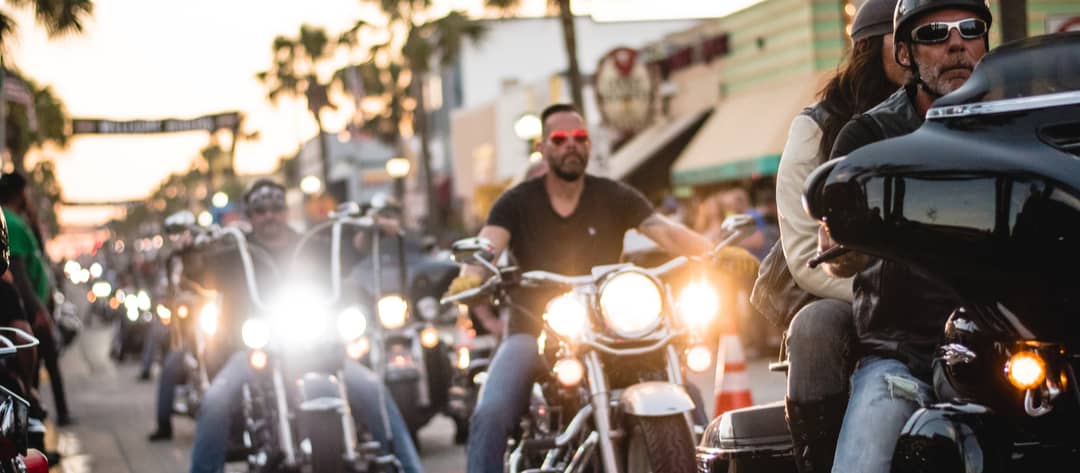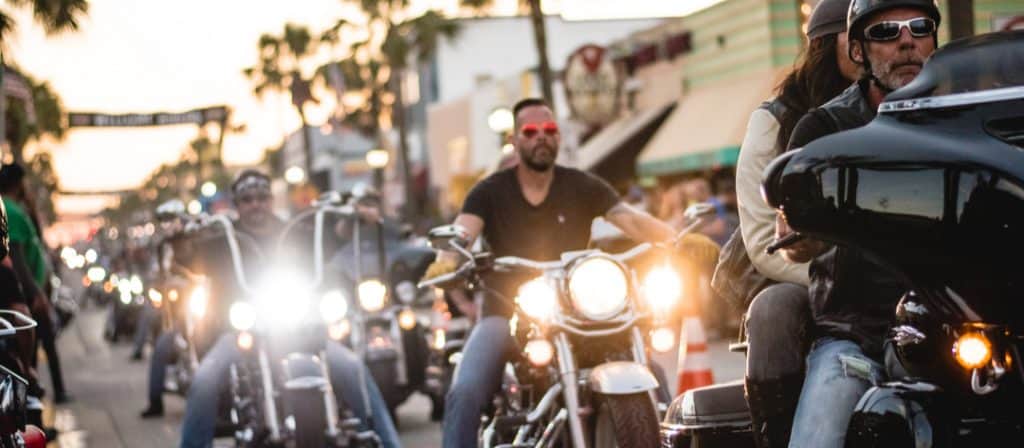 The popularity of motorcycle riding has the capacity to attract large audiences and participants who would gladly contribute money towards making a difference in society.
There are so many opportunities to give back to the community and one of the more creative and significant platforms to use is organizing motorcycle events. Maximizing the enthusiasm of riders and the excitement that motorcycles exhibit is important when raising money for a good cause.
Here are some of the popular motorcycle events that have continually been used to bring people together for worthy causes.
Ride For Kids
Organizing a charity event for kids is such a noble idea. Children are the hope for tomorrow. Hence, using motorcycle events to raise money to support their cause is a great endeavor. Ride for Kids is an annual motorcycle event hosted by the Pediatric Brain Tumor Foundation.
The foundation hosts 37 motorcycle events in different parts of the United States to raise funds to support the medical needs of children with brain tumors. Since 1984, the foundation has been hosting Ride for Kids and the impact has been significant.
The money collected goes into medical research as well as supporting families with sick children. Fighting brain cancer in young children is not an easy thing. So, when motorcyclists gather together to support such a good cause, it means a lot to the future of these children.
Rolling Thunder Ride For Freedom
Motorcycle events that seek to honor the selfless sacrifice of the nation's veterans are certainly welcome with a big heart. The pride that the armed forces bring to the nation cannot be underestimated.
Rolling Thunder for Freedom acknowledges the input that the armed forces have to ensure the security of the nation's borders and enhancing peace in other parts of the world.
This particular motorcycle event brings together thousands of riders in Washington DC to raise awareness of the welfare of the men and women of the armed forces who have either been captured or declared missing in action.
The bikers meet at the nation's capital, begin the rally at the Pentagon and finish at the Vietnam Veterans Memorial. The whole idea is to praise the gallant acts of US soldiers who give their all to ensure that the interests of the country come first.
Tour Of Honor
The Tour of Honor, just like the Rolling Thunder for Freedom, is a motorcycle event aimed at giving support to and honoring the soldiers who have done so much for the nation.
Unlike other motorcycle events, this is a self-guided experience that gives riders an opportunity to have a personal journey of reflection and to honor the fallen soldiers who gave their best to protect the honor of the country and to promote peace.
Different states have different memorial sites and each rider strives to be the first one to arrive at these sites. Once a rider arrives at one of these sites, he or she takes a photo to compete with other riders participating in the event.
The one who photographs the first is the winner. The winners receive trophies after completing the long journey. A percentage of the registration fee and the profits gained are given to the Wounded Warrior Project.
3J's Motorcycle Days 
The 3J's Motorcycle Days motorcycle riding event has continually played a dominant role in helping put a smile on the faces of less fortunate children. The event involves a full day of riding.
Also, riders receive lunch, t-shirts, and a reception in the evening after the full day of riding. Riders pay a participation fee which ultimately, goes on to support needy children and youths.
As riders come together to enjoy what they love doing, they participate in a noble cause aimed at supporting the Speedway Children's Charities. The youth groups in Sonoma County benefit greatly from the proceeds generated from this motorcycle event.
This idea is an indication that indeed, it's possible for riders to participate in motorcycle events that can raise money for a good cause.
Sturgis
Sturgis, a well-known motorcycle rally event, brings together motorcycle enthusiasts to raise money for a worthy cause. This is an annual motorcycle event in North Dakota. It acknowledges the good work that the police and the fire departments do for the community.
The event is normally characterized by much excitement. However, the most valuable thing that the participants do is to find time to do charity work. This raises funds for the Sturgis Volunteer Fire Department and the Sturgis Police Reserve.
The participants ride together with the Mayor of Sturgis during the event. The riders pay a registration fee of $150 to participate in the event. The proceeds from the event support the improvement of the Sturgis Volunteer Fire Department and the Sturgis Police Reserve.
Illinois and Chicago Motorcycle Clubs and Groups you can contact directly by email- Courtesty of Mountain Travel Guide!
Windy City Women Riders MC
Windy City Women Riders MC is a Chicago, Illinois women's motorcycle club whose mission is to foster sisterhood among women riders. We are complex, strong, independent women who cannot be described by one word or creed. Our members live in Chicago and the northern and western suburbs.
5th Gear Ridaz
The Club was Originally Founded in 1999 by Chief – Walter Dean, Wildwil – Willie Bailey, Twin – Darwin Green, and Jay-Em – John Michael Walker. What started as weekend riding and trips to Myrtle Beach grew with the rebirth of motorcycling.
#1 Stunnas Motor Sport Club
Four men with a vision brought together like-minded motorsport enthusiasts with a love and passion for riding.
Black Road Riders Motorcycle Club
The Back Road Riders MC is a social club with a motorcycle attitude. It doesn't matter what you ride, as long as you ride.
Our meetings are held on the first Tuesday of every month at the Rose Garden Restaurant located in Elk Grove Village at Route 72 East of Arlington Heights Road. Come join us for early dinner as our meetings start at 7:30 pm.
Brotherhood of Bikers M.R.O./Independent/Illinois
Join a true brotherhood! Old-school style Brotherhood of Bikers M.R.O. is an organization for the old school biker and anyone interested to find out what it means. We support the Local Bike Shops and each other. Responsible bikers are interested in family first, so if you like to ride, we're the ones.
Brotherhood of Old Bikers Motorcycle Clan
We would like to welcome you to the Official Website of the Brotherhood Of Old Bikers Motorcycle Clan Founding/Mother Chapter. We are a bunch of fellows that are old school. Lets face it we're just old. We originally united as family and friends, we try to blend that old-school tradition with a 21st-century biker lifestyle.
It's all about the ride. We promote the enjoyment of riding, family, and respect for all. All Chicago motorcycle riders and bikes are welcome!!
Femme Fatales WMC
Femme Fatales WMC is a law-abiding, independent WMC founded by two determined women that had a vision in May 2011. Our Sisterhood strives to encourage women to be unique and let each of their individual personalities shine. Our Sisterhood is based on a love of riding, giving back to the community, and empowering each other; this is what drives us! We work with many different non-profit organizations. Our main focus is to help support both Women and Children in our local Countries, Cities, and Communities. Our commitment to each other and to the club is strong, forthright, unyielding, and can survive the trials and tribulations of life.
Currently, there are Femme Fatales WMC Chapters throughout the United States as well as Overseas. With the help and dedication of our sisters, we are maintaining steady growth while still focusing on quality, not quantity. All of our sisters ride their own bikes, we are a true Women's Motorcycle Club. We are looking for strong, independent, and highly motivated ladies to potentially become future Femme Fatales WMC Sisters.
Furies MC
Furies MC is a Women's Chicago Motorcycle Club serving the windy city and S.Wisc. We ride all types of motorcycles and have varied experience levels. Come join us on the last Thursday of the month at 8 p.m. at Panera in Arlington Heights.
Iron Order MC
The Iron Order MC was started by a few hardcore bikers in a garage on July 4, 2004.  These bikers came from different backgrounds and walk of life. They had a desire to share brotherhood and socialize together as a group of men sharing a like mindset with an iron resolve to have a club of their own under no one's control or direction.
Conclusion On Joining An Illinois or Chicago Motorcycle Riders Club
Motorcycle clubs are not a new phenomenon. In fact, their popularity continues to grow. Members of these clubs take great pride in being part of a community that appreciates what they do and love.
Indeed, joining a motorcycle riders club will give you access to benefits that independent riders don't receive. For this reason, if you want to become a member of a community that benefits you in multiple ways, consider joining a motorcycle riders club.
If you find yourself in the unfortunate situation of needing counsel, please contact us. As an experienced Chicago motorcycle accident lawyer, we will help with all your legal needs.