Dog Riding Motorcycle Safety
Last updated Thursday, August 31st, 2023
Dog Riding Motorcycle Safety – You don't have to choose between your pup and your hog. Modern riders can protect their fur babies in many ways. Keeping passengers safe is important. There are also bicyclists, pedestrians, and other motorists to consider. Ride responsibly, especially with your four-legged easy rider.
Motorcycle Safety Lawyers caters to bikers. If you or a loved one has been hurt in a motorcycle accident, we may be able to help. Our firm's reputation for excellence was earned because we work hard for clients like you.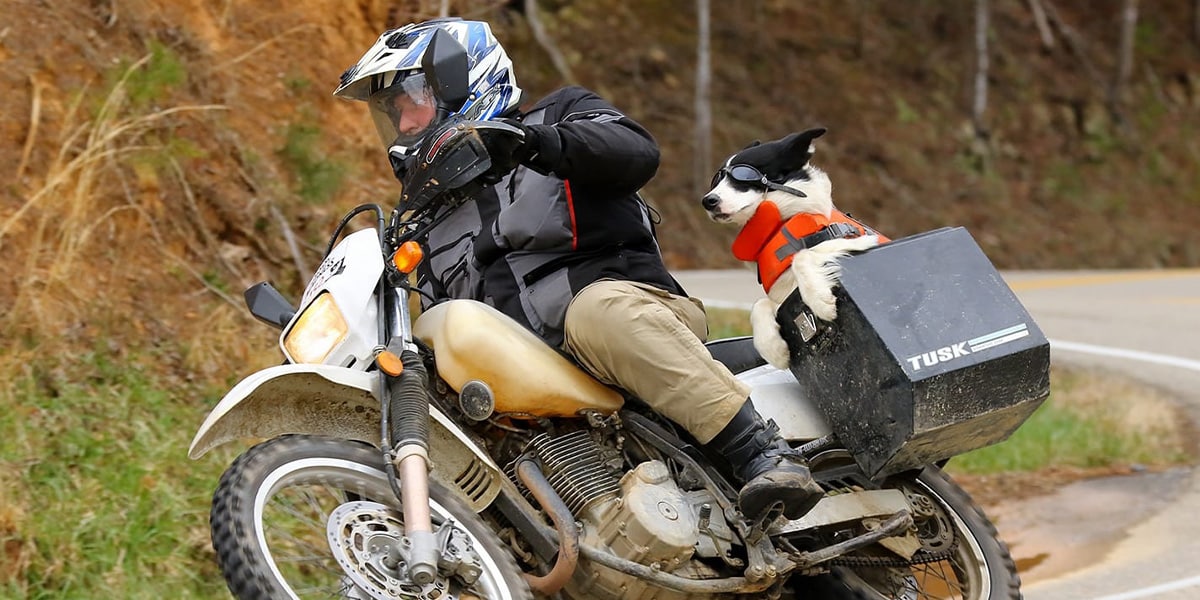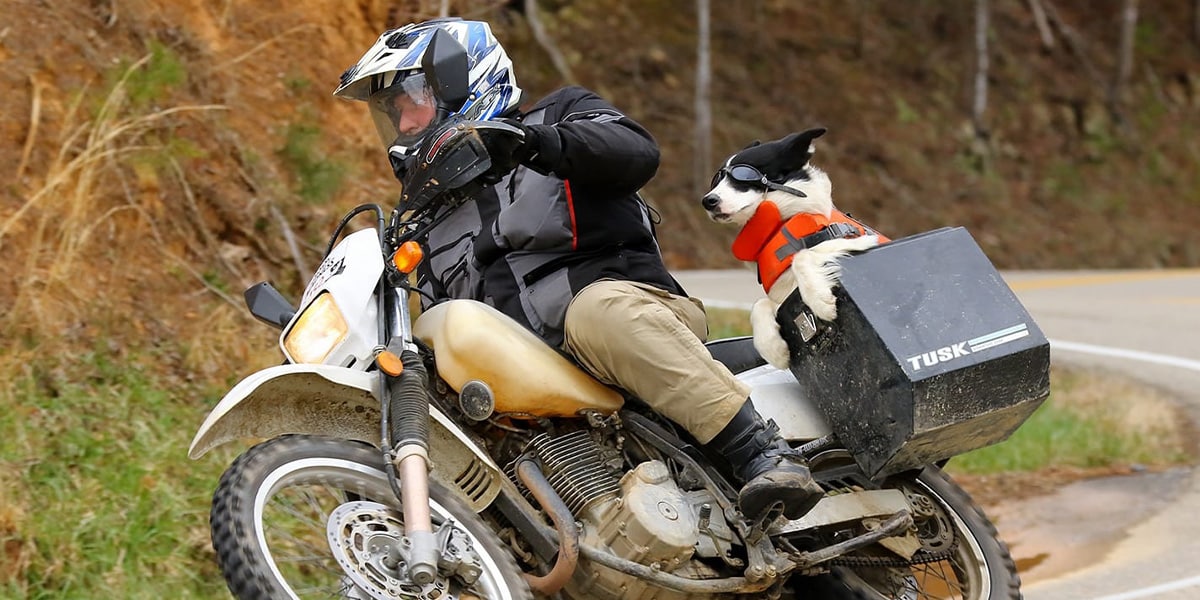 Have You Been Injured in a Motorcycle Accident?
If you need a Champaign motorcycle accident lawyer, talk to an experienced lawyer who's been helping injured bikers for over 35 years.
Can You Ride a Motorcycle with a Dog?
Yes! But should you? It's a green light if you're an experienced rider and can safely secure your pup. Doggies may be better off at home when:
Fido is Encouraged to Sit on Your Lap While Riding
The Motorcycle is Too Small for the Dog
You Just Received Your License
You Try to MacGyver a Seat for Your Pup
Your Dog Rides Between the Handlebars
Your Pooch Isn't Outfitted Properly
Is it Legal to Ride a Motorcycle with Your Canine Buddy?
The answer to this question depends on exactly where you'll be riding. Laws vary. Generally, there aren't bans on dogs riding on motorcycles if they:
Are Properly Restrained
Are Safe
Aren't a Distraction
Aren't Putting Anyone at Risk
Can a Dog Ride in the Sidecar?
Absolutely! This scenario can work well. Unlike restraining Rex behind you, the two of you ride side by side. Larger breeds can benefit from having the extra space. This area allows pups the freedom to change positions.
Sidecars can be a great addition for pup parents but expect a learning curve. Going from two wheels to three can be an adjustment. Consider taking a course on driving with sidecars. As your confidence and comfort increase, so will safety.
What Type of Motorcycle Gear is Available for my Pup?
Options abound in dog riding motorcycle safety. While this equipment doesn't always come cheap, it offers protection and peace of mind. Some items worth considering include:
A Carrier. There are several affordable carriers for small breeds. As the size of the dog increases, selection decreases.
Ear Protection. Special ear muffs are available. Many dogs don't mind the wind. Others are prone to infections.
Eyewear. Riding along at high speeds puts eyes at risk. Prevent debris from making contact by using quality goggles.
Head Gear. Helmets made for dogs don't meet the same safety standards as those for humans. But they're an extra measure of stylish safety.
Protection from the Elements. A cooling vest and cooling pad can help with heat. An enclosed kennel can keep rain out and retain heat in cold temperatures.
Reflective Tape. Let other motorists know you're carrying precious cargo. Apply plenty of reflective tape around your dog's carrier.
Refreshments. No dog likes to leave home without Scooby Snacks. Load bowls, chow, and other goodies into tank saddlebags.
Restraints. If your pup will be riding in the open air, a riding harness may be necessary. These stabilizing harnesses keep dogs from falling off and out of bikes.
Trailers. Like the idea of a separate area for your pooch? A trailer may be a good fit. Bikes pull trailers, unlike sidecars that travel alongside.