Free Motorcycle VIN Check
Last updated Thursday, August 31st, 2023
Free Motorcycle VIN Check – Shopping for these two-wheeled treasures can be fun. However, it's easy to become distracted when looking. Do your research just as you would with other major purchases. Gearing up with a bike that's safe and legal is priority number one.
Which bikes need a swipe left? A free motorcycle VIN check can tell you. Making this decision gets easier as the selection gets smaller. You may want to dig a little deeper in some cases. Once you're informed, the choice is yours.
If you've been injured in a bike accident, you need legal representation. When experience and dedication matter, Motorcycle Safety Lawyers is the firm for you. We care enough to get you that settlement you deserve.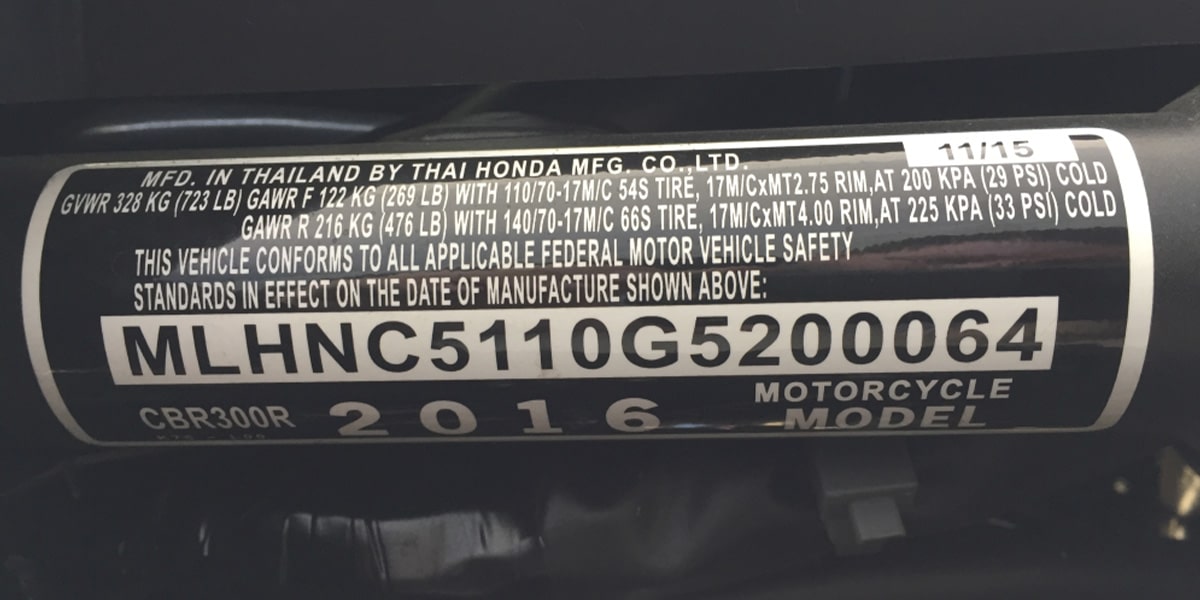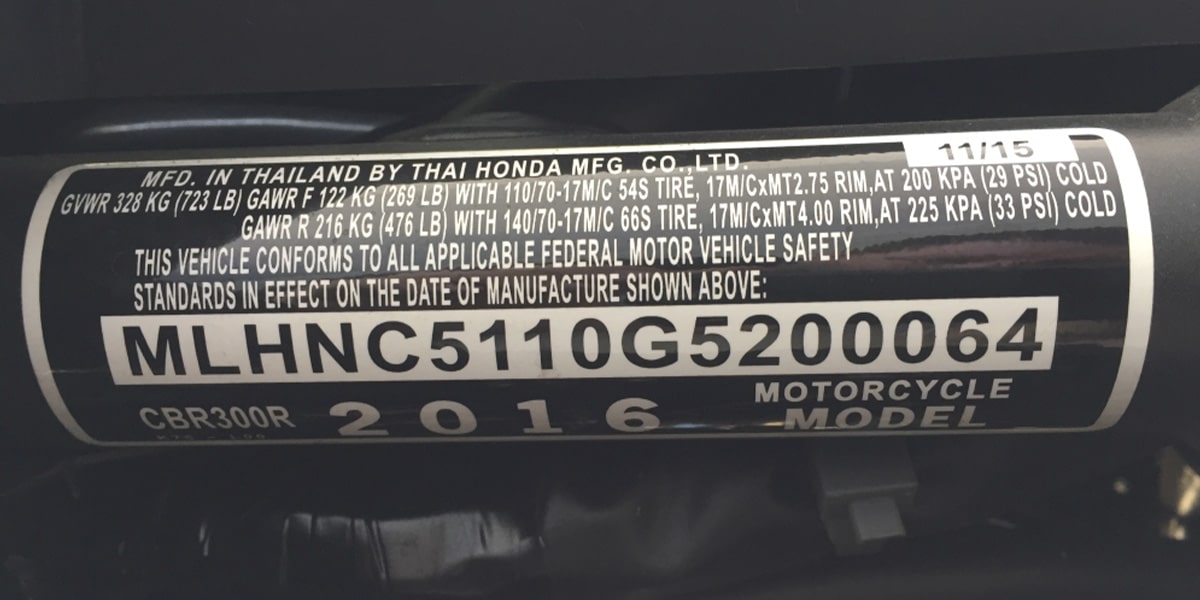 Have You Been Injured in a Motorcycle Accident?
If you need a Champaign motorcycle accident lawyer, talk to an experienced lawyer who's been helping injured bikers for over 35 years.
What is a VIN and Why it is Important?
A vehicle identification number is simply called a VIN. Every code is unique. Vehicles created after 1981 are identified by 17 numbers. Motorcycles made before then only use 11 numbers. These digits share helpful information such as:
Accident History, Including if Bike is Salvage
Brand
Chain of Ownership
Damages
Description
Engine Size
If Bike Was Reported Stolen
Location Where Bike Was Built
Manufacturer
Mileage
Model Year
Name of Assembly Plant
Recalls, if Any
Serial Number
Motorcycle accidents can be catastrophic. Taking every precaution (like getting a sound bike) can help you avoid unnecessary risks. Jumpstart this process with a free motorcycle VIN check.
How Can I Check my Motorcycle VIN for Free?
This painless process can be done whenever you have a few extra seconds. Simply log onto the website. Enter the VIN as directed. You get a detailed report for free. Some sites to visit include:
Cyclepedia.com
VINCheck.info
VinFreeCheck.com
VINPit.com
zipVIN.com
Three great things about checking your motorcycle VIN number are that it's:
Easy. You don't need any special tools or skills. Anyone with Internet access is ready to go. Just type in the VIN and you're on your way!
Free. It doesn't get more affordable than free. You don't have to spend a nickel to see if a certain bike could be the one.
Fast. In a rush? No problem! You can get this code in a hot second. The entire process can be done in minutes.
What is the Difference Between a Free or Paid VIN Check?
A free motorcycle VIN check is like speed dating. You get a preview that lets you know if you want more…or not. A paid VIN check is more like a day-long date. Important details are revealed.
A free VIN check may tell you the bike has been in at least one accident. A paid VIN check could reveal how many accidents there were, specific dates and damages incurred. Basically, a free VIN check lets you know if you want to pay for a VIN check.
Here at Motorcycle Safety Lawyers, we strongly suggest getting a free motorcycle VIN check. This tool can save you money and time but most of all, it could help save your life.