Facts About Wrongful Death Or Injury Compensation
Last updated Thursday, October 6th, 2022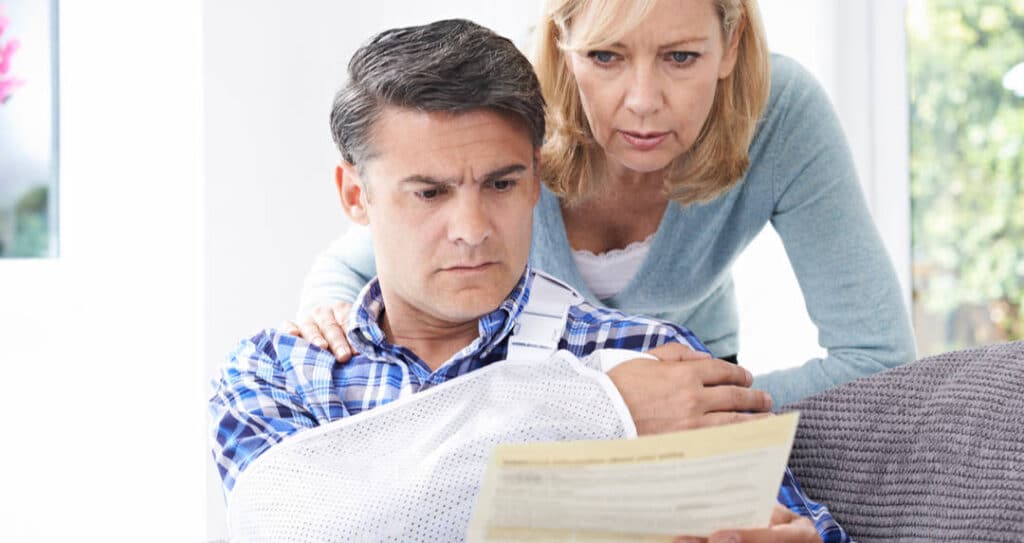 If you were a victim of an accident while riding a motorcycle, you should have the right to injury compensation or your family should have the right to compensation for wrongful death. However, in reality, winning a compensation case is not easy and requires the services of a qualified and experienced motorcycle accident lawyer.
Any motorcycle rider will tell you that riding is exhilarating and provides the ultimate sense of freedom. They'll probably also tell you that it can be very dangerous.
When someone on a motorcycle is hit by someone driving a car or truck, it rarely ends well for the person on the motorcycle. Even if you wear a helmet and protective clothing, being struck by a car while you're riding has the potential to cause significant, life-threatening injuries or even death.
Should this happen to you, you need to receive compensation. To this end, the law has protections in place for accident victims, and therefore, you need to consult legal advice. The road to recovery can be a long one and the financial issues that are present along that road can create a tremendous burden on you.
There are medical costs to deal with as well as a likely loss of income. Therefore, when you're the victim, you shouldn't have to bear the brunt of this burden. If the other driver is at fault, they or their insurance company need to provide you with financial compensation.
Injury Compensation For Medical Expenses After The Accident
A big part of the injury compensation that you should claim following a motorcycle accident has to do with medical costs. Following an accident, there's a good chance you were transported by ambulance to the hospital emergency department.
Depending on the extent of your injuries, X-rays and a CT scan were probably ordered. Then there's the cost of just being admitted to the hospital, along with any drugs that were given to you. You may also require a blood transfusion, an organ transplant, and in-home care.
Immediately following a serious motorcycle accident you'll require a lot of medical care and that care gets expensive very quickly. You can easily end up with a bill in the tens of thousands of dollars!
The scary part here is that this is just for your initial care. Following the accident, you may need physical therapy or additional surgery which can push the cost of treating you even higher. And that is if you survive the accident.
There's also the likelihood that you may die as a result of the accident or may not survive once in the hospital. What happens to your family financially if you're no longer there to provide for them?
Compensation For The Loss Of Income Following A Motorcycle Accident
If you happen to survive the accident, in addition to injury compensation, you also need compensation for the loss of income following a motorcycle accident. When you consider how serious your injuries could be after an accident, it's obvious that getting up and going to work won't be happening for quite a while. That's a major concern for most people, since not working means a loss of income.
After a serious motorcycle accident, your number one priority should be to focus on your recovery. You'll probably be in pain, have less mobility, and will likely have to take pain medication that will make you drowsy.
While it's understandable that you won't be able to work after an accident, the world doesn't come to a stop. Bills will keep piling up. Therefore, when you're the victim, you shouldn't have to deal with the burden that a loss of income puts on you.
Therefore, you need to get legal representation as early as possible. This will ensure that you have a fighting chance of winning a compensation case. With a competent lawyer by your side, this should give you peace of mind. Therefore, you can focus on what's important and that's your recovery.
Wrongful Death Compensation
In the unfortunate event of a wrongful death caused by a motorcycle accident, the family of the victim needs to seek compensation for their loss. When someone passes away suddenly, it often leaves their family facing a major financial crisis. This is especially true if the person that passed away was the primary earner in their family.
What type of factors determines what financial compensation the surviving family members should receive in a wrongful death lawsuit? The most important thing to determine is how much the loss of income will affect the family of the victim.
If the victim was the primary breadwinner, this needs to be taken into account. This is because it places an even bigger burden on the family. Not only do they have to contend with the loss of their loved one but also the loss of the victim's income.
There will still be all the medical expenses to take care of plus, now there will be the cost of a funeral to take into consideration as well. Not to mention, possible grief counseling and then readjusting to life without their loved one.
The goal of providing financial compensation to the family of the accident victim is to give them the ability to continue functioning at the same financial level that they were previously. Therefore, the family of an accident victim should receive sufficient financial compensation to make up for the loss of income as a result of the accident.
But insurance companies will try to pay as little as they can get away with legally. That's why it's so important that the family contact an experienced motorcycle accident lawyer. The lawyer will help them to take care of their compensation needs in their time of loss.
Personal Injury Rights Of Victims Of Motorcycle Accidents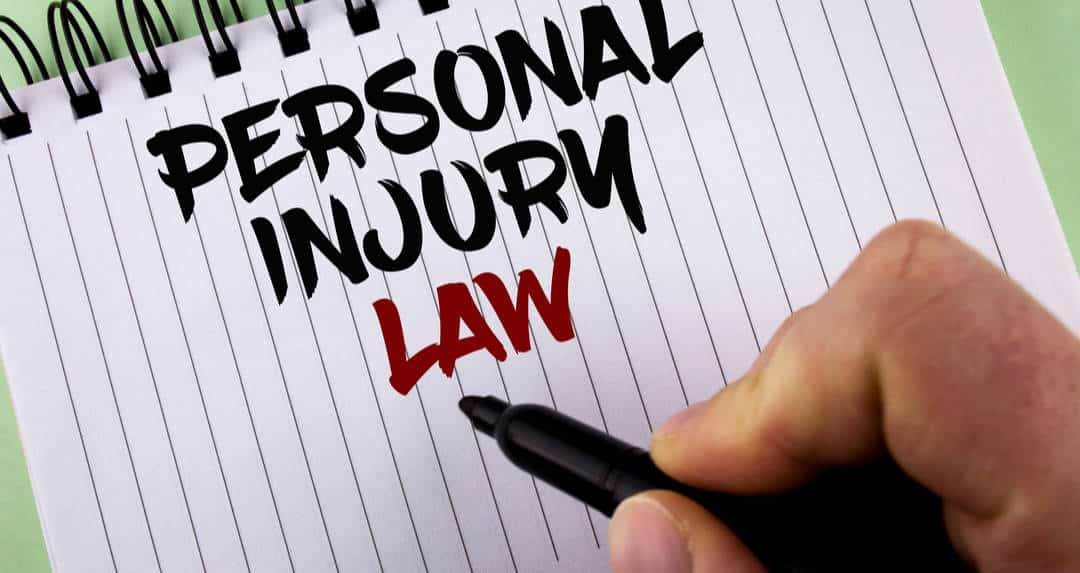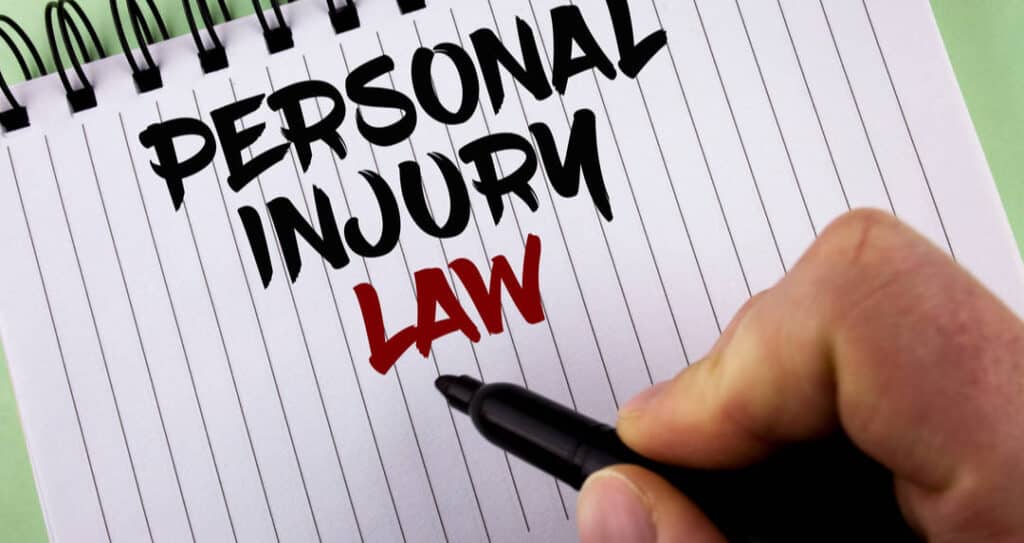 Victims of motorcycle accidents need to understand their personal injury rights to determine the legal action they need to take. It's often overwhelming for riders if they have no idea how to proceed after an accident.
Therefore, it's important for victims to know their personal injury rights in order to have successful claims. Without in-depth knowledge of these rights, accident victims can find it difficult to navigate through the intricate legal processes that ensue from such cases.
This article provides significant personal injury rights that motorcycle accident victims should be aware of.
Right To Compensation
One of the most important personal injury rights of victims of motorcycle accidents is the right to compensation. Personal injury compensation is vitally important for victims of motorcycle accidents.
The at-fault road user has a legal responsibility to compensate the victim for the personal injuries sustained. Similarly, you have a right to receive compensation from your insurance company.
Therefore, both the insurance company of the party at fault and your insurance company are legally bound to offer you the required compensation depending on the circumstances of the accident and your type of insurance coverage.
Consequently, after a motorcycle accident, you should contact your insurance agent to inform them about the event. At this point, it's imperative to give relevant details to your agency to aid in the processing of your compensation.
However, be careful not to give out information that might affect the final compensation amount. Insurance companies can take advantage of the information given to them to lower the payout for victims of motorcycle accidents.
The bottom line is that as a victim of a motorcycle accident, it's your personal injury right to claim compensation for the injuries that you may incur.
The Right For Legal Representation
Legal representation is essential for victims of motorcycle accidents. As you probably know, issues related to the law are not easy. Hence, the services of a lawyer can save you a lot of time and resources in handling your accident case.
As a victim of a motorcycle accident, you have the right to hire a lawyer to offer you legal advice in your case and represent you in the processes that follow. The myriad of legal matters that surround a motorcycle accident cannot be handled effectively by one who is not well versed in legal matters.
Therefore, the law gives you the right to have an attorney take care of all your legal proceedings. Without a lawyer, your chances of getting a fair share of your compensation reduce significantly.
Thus, if you want to boost your chances of receiving a larger payout to cater to your injuries, you should exercise your right by seeking legal advice from a motorcycle accident lawyer.
The Right To Information
Information is vital in settling a motorcycle accident case. Any relevant information should be availed to the right person to make the legal processes involved less complicated. One of the parties that have a right to information is you, as the victim of a motorcycle accident.
The implication of this right is that you're entitled to take photos of the scene of an accident for future reference. Moreover, you can take photos of your injuries. This information will be of massive importance as you follow up on your case.
It's also your right to ask for the documentation of a motorcycle accident. The law gives you the right to ask the police officer responding to your case to file a report of the incident.
Additionally, as a victim of a motorcycle accident, you have the right to get a copy of the police report. This information will help you navigate effectively through the legal steps that will lead to your final compensation.
With the help of your lawyer, you'll get advice on how that information can be useful to your case.
The Right To File A Lawsuit
If you feel that filing a lawsuit is the best legal recourse for your case, you should know that you have the right to do so. With the help of your lawyer, you can decide to take your personal injury case to court to get the final determination.
In this case, you'll be the plaintiff and the at-fault party will be the defendant. As long as you have a good case, you have the right to file a lawsuit to get fair compensation.
Furthermore, if you fail to agree with your insurance company on the amount that you should get compensated, you can decide to take the case to trial for a fairer determination.
The lawyer you hire will be very instrumental during this process. He or she will give you advice on the appropriate steps to take in order to have a successful claim.
Following a motorcycle accident, your first priority should be to heal and recover. It's natural to worry about money and other issues, but worrying won't help matters. In fact, it just takes away from the energy that you should be devoting to recovering.
One thing you need to keep in mind following an accident is that you or your surviving family members should never speak to the person responsible for the accident. Also, don't speak to their lawyer or to their insurance company. It's a common practice for insurance companies and lawyers to get the victim in an accident to sign some type of settlement agreement.
Therefore, it's really important that immediately after an accident, you or your family, contact a qualified motorcycle accident lawyer. The lawyer can fight on your behalf to get the necessary injury compensation.