The Responsibilities Of A Motorcycle Accident Injury Lawyer
Last updated Thursday, October 6th, 2022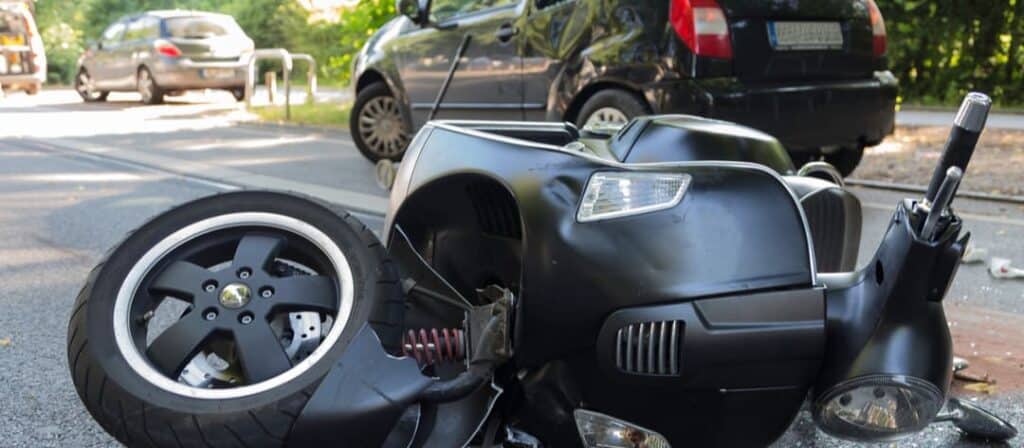 A motorcycle accident can leave you with serious and long-term injuries and damage to your bike. If you've been involved in a motorcycle accident and you were not at fault, you have the right to claim compensation from the guilty party. However, motorcycle accident claims can be very complex and time-consuming. Therefore, you need to consult a motorcycle accident injury lawyer right away.
Some of the tasks that your motorcycle accident injury lawyer will perform include the following.
Take Care Of Tasks While You Get Well
A motorcycle accident can result in serious injuries which means you have to take a considerable amount of time off in order to get well. However, it's difficult to recover fully when you're the one following up on the different pieces of your case.
Chances are high that you'll have appointments with your doctor to examine how you're fairing after the accident. Therefore, it will be hard for you to be the one handling your case.
You'll need a reliable person to juggle the issues related to your case while you take time to recover. Remember, your health is a top priority. Hence, you need a good motorcycle accident lawyer to handle the multiple legal processes following an accident.
While you recover, your lawyer will be working out the most viable strategy to win your case.
Safeguard Your Legal Rights
One of the most important duties of a motorcycle accident injury attorney is to educate you about your legal rights. Unless you work in the legal profession, you might not be aware of your legal rights as well as the legal basis of your claims.
Also, you might not know the different types of damages you can be compensated for and how much money to claim. Furthermore, your legal defense attorney will advise you on the options available and how best to proceed.
Your attorney will also advise you throughout the legal process and serve as your advocate at all times. Without an attorney, you might end up losing the entire case and therefore, end up with no compensation.
Hence, it's important to hire a motorcycle accident injury lawyer as soon as the accident happens. This will ensure your legal rights are adequately protected.
Gather Relevant Information
Your attorney will also collect every piece of information that might affect your case in one way or the other. They'll evaluate applicable medical records, eyewitness accounts, and police reports.
Any piece of information that connects to your case should have a thorough examination. And this is what your attorney will do. If these records are not properly examined, you might end up with a weak case, thus reducing your chances of fair compensation.
Once your attorney has assessed all the relevant records, they'll then present them to court together with any other information that might be related to the case.
Handle Investigations
A motorcycle accident, just like any other accident, has complicated investigation procedures that you cannot handle on your own. Once a lawyer gets the initial information regarding your case, the next step is to go through the pieces in order to establish a strong claim in your favor.
The investigation process is not something that you can handle on your own because of the legal aspects involved. Moreover, this is a process that can take much of your time, yet you need to recover from any injuries or take care of other personal matters.
Essentially, the investigation process involves understanding the scene of the accident, interviewing witnesses and other parties involved as well as consulting with experts. These are not easy tasks.
Thus, for the case to go well, you need to hire a lawyer to make sure that all the details are handled meticulously.
Determine Insurance Coverage
After you've been in a motorcycle accident, your personal injury lawyer will help you to determine your insurance coverage availability. They'll also establish the insurance coverage of the other person or party involved in the case.
Determining the insurance coverage of the other party is a vital step when it comes to such cases. For instance, you might end up accumulating high medical bills and the insurance coverage available is not sufficient to cover them.
Therefore, your personal lawyer will liaise with all the insurance companies touched by the case and act as your spokesperson. During this step, your attorney will also notify the other party's insurance provider that you're going to make a claim so that they can make the necessary arrangements.
Finally, your attorney will also negotiate with the insurance companies in an effort to settle the claims amicably.


If your attorney fails to reach an amicable agreement or settlement with the other party's insurance provider, he or she will have to file a lawsuit. This normally happens when the insurance company fails to offer fair compensation or settlement to the injured party.
Once the matter proceeds to court and a lawsuit has to be filed, your motorcycle accident attorney will take care of that. He will also draft and serve a summons to the defendants while indicating the total monetary compensation that you're seeking.
Litigation is quite a complex process and it requires strict adherence to rules of evidence and proper procedures. Therefore, it shouldn't be handled by a novice.
In these cases, defendants usually have 30 days to file their responses. After the defendants file their responses, the discovery proceedings will commence right away.
The proceedings might include things like witness statements and interviews and depositions from witnesses, experts, and other parties. Rest assured though that your attorney will handle your case the entire time.
Therefore, you'll be free to seek medical attention, spend time with your family, or even resume your work. Also, your attorney will keep you posted every step of the way to ensure you are conversant with all the details of the case.
Once the discovery proceedings are over, the court will set a trial date.
A Motorcycle Accident Injury Lawyer Will Represent You In Court
When you hire a motorcycle accident injury lawyer, they have the sole responsibility of preparing you for trial. Your attorney will prepare you emotionally and mentally on what you should expect once you go before a judge and/or jury.
The attorney will dig deep, identify all the vital issues in your case, and conduct extensive research to build a solid case. They'll also represent you and argue out your case to the best of their ability to ensure you get a fair hearing and compensation that befits the troubles that you've gone through as a result of the accident.
An experienced motorcycle lawyer will help you to get a considerable amount of settlement from your case. Therefore, having a lawyer is prudent since you'll have leverage when making your claim. Your attorney will also hire experts in various fields to help in proving your claim. And most importantly, see to it that you get optimal possible benefits from the case through legal means.
The amount of compensation you receive can take care of medical bills, repairs, and any other inconveniences that might have been caused by the accident. Therefore, increase your chances of getting a larger settlement by choosing to work with an experienced lawyer.
What To Look For When Hiring A Motorcycle Accident Lawyer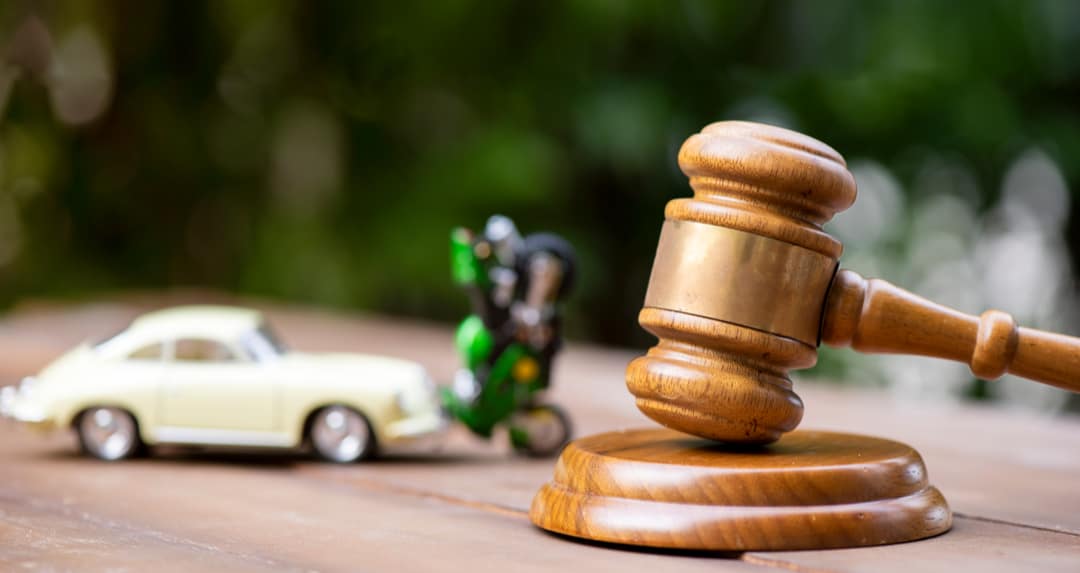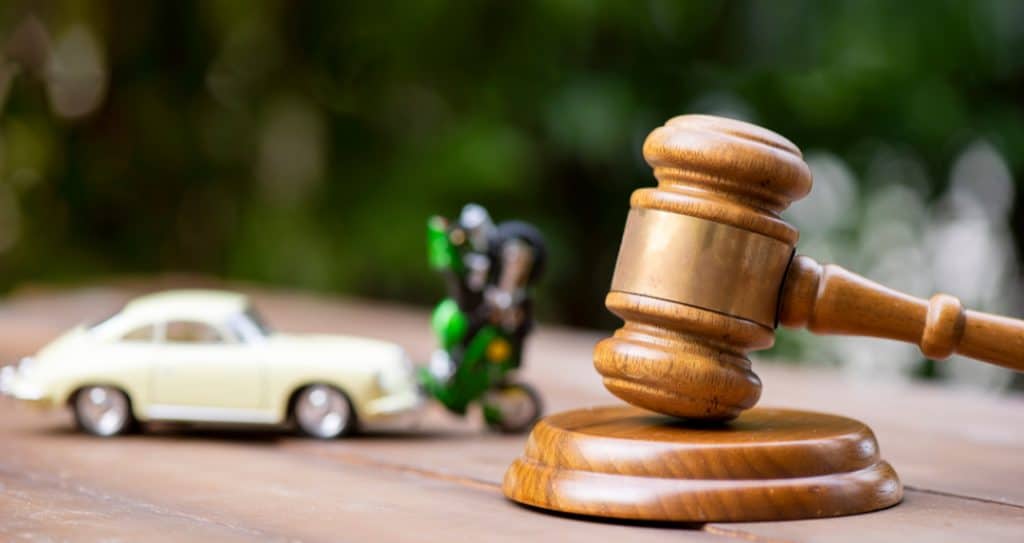 The most unfortunate thing is that many riders don't know where to get a good motorcycle accident lawyer or how to identify a highly qualified one, for that matter.
If you don't know what to look for when hiring one, you might end up getting someone who is less likely to help you in your case. There are significant aspects you should look out for when hiring a motorcycle accident lawyer to represent you.
Experience In Handling Motorcycle Accidents
Possessing an extensive degree of expertise in a particular field gives you an edge over others in that area. In this regard, when you begin looking for a lawyer to hire, you need to find one who is highly experienced in dealing with motorcycle accidents.
The level of experience and proficiency is important when following up on a motorcycle accident. There are law firms involved in multiple spheres of legal practice but if you need a lawyer who can represent you well in your motorcycle accident case, you'll need one who understands this field extensively.
Therefore, inquire about lawyers who have dealt successfully with cases like yours and settle for their expertise. You'll be assured of great legal representation if you hire a lawyer who has a proven track record in handling such cases.
The Lawyer's Availability
The availability of your lawyer is important in increasing the chances of a breakthrough in winning your case. Lawyers dealing with accident cases have demanding schedules. However, your lawyer should be in a position to create time to attend to your case.
When hiring a motorcycle accident lawyer, one thing you should never ignore is the level of his or her availability. The process of following up on a motorcycle accident case can be stressful and intricate.
Hence, you need to hire a lawyer with adequate time to follow up. On your own, you cannot handle the claims processes effectively. That's why you need the services of an experienced lawyer. Especially one who has the capacity to find time to handle the demanding processes that arise from a motorcycle accident.
Ability To Offer Personal And Professional Care
A great lawyer should be able to offer you the personal and professional assistance that you need following a motorcycle accident. A motorcycle accident lawyer with such quality is the best fit to represent you in an ongoing case.
Of course, after an accident, you may have serious injuries that will require adequate time to heal. As you take time to heal from your injuries, your lawyer should be taking care of all the aspects of your case.
For instance, your attorney should be following up on your medical information, police reports, and all matters of investigation related to your case.
So, when looking for a motorcycle accident lawyer, you should hire one who can provide you with the personal and professional care that you need in order to have a successful case.
Extensive Trial Experience
Not all lawyers will be willing to go all the way to allow your case to go to trial. In fact, some lawyers might talk you out of the process and advise you to take a lower settlement to settle your case as quickly as possible.
The disadvantage of avoiding trial is that you can get a very low settlement. This may not cater to the financial obligations arising from a motorcycle accident.
Some of the financial obligations you need to provide include medical bills and damages that take place in the event of an accident. A quick settlement can result in a heavy toll on your finances.
Therefore, you need to hire a lawyer with enough experience in trial cases.
A Reputable Law Firm
You can trust a reputable law firm to offer you the right representation when dealing with a case of any kind. Different cases have diverse perspectives on handling them. However, one thing that remains constant is that they are not easy to navigate through.
For example, making a claim after an accident can be extremely stressful. Thus, you need to work with a law firm that has what it takes to represent you in the best way possible.
An honest and highly regarded motorcycle accident lawyer will build more confidence in you to win your case. For instance, lawyers from reputable law firms will definitely take time to discuss with you the probable outcomes of your case.
A lawyer of that caliber will be honest with you from the outset. Especially, about the details of the case before you, based on existing laws and also previous cases. Ensure, therefore, that you hire a lawyer with a good reputation. This will give you the assurance that your case will head in the right direction.
5 Major Questions You Should Ask Your Illinois Motorcycle Lawyer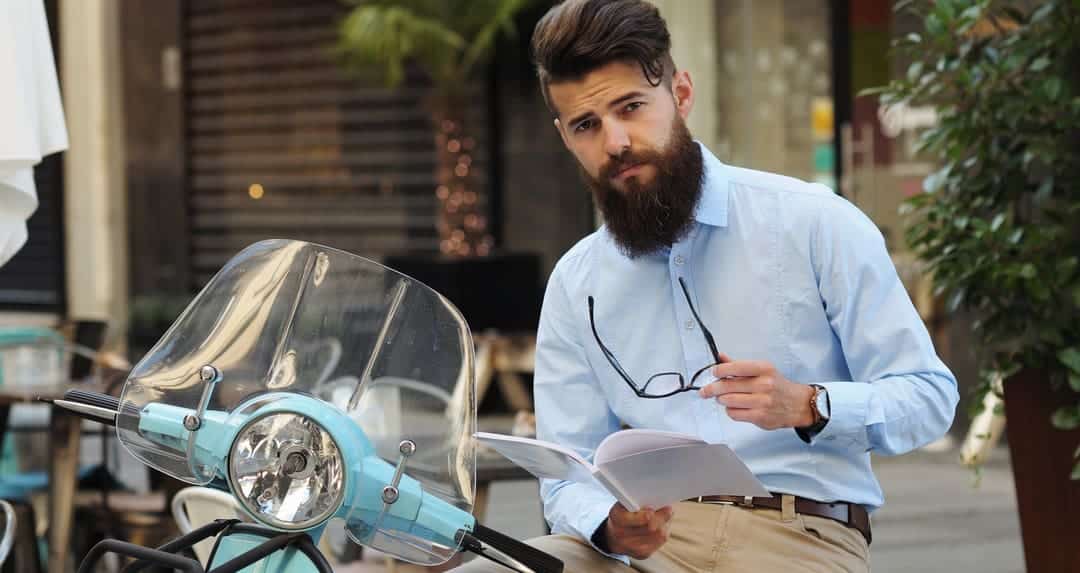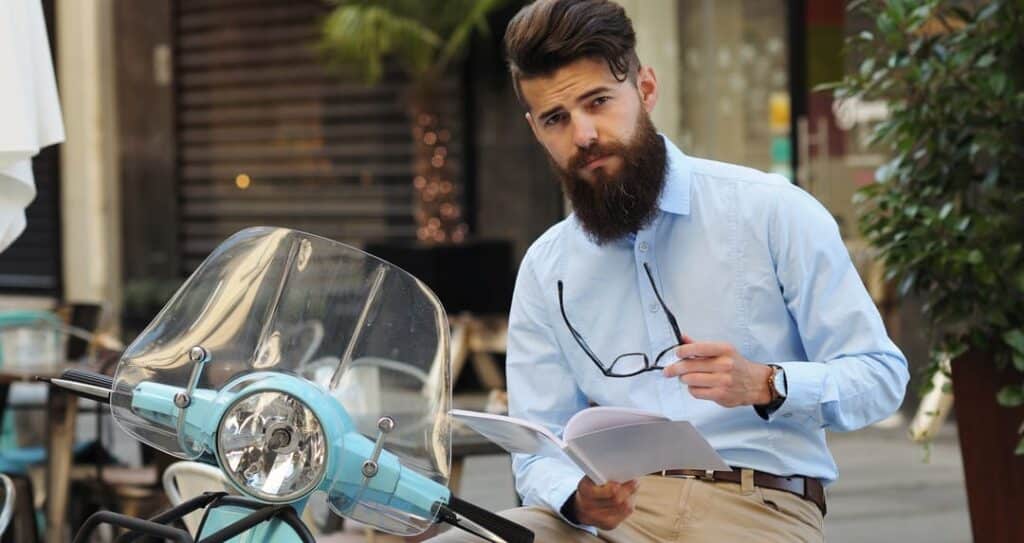 Before you engage a lawyer, here are fundamental preliminary questions you should ask to get a clear picture of what you can expect from your case.
1. Ask About Their Area Of Legal Specialization
To win your case and get favorable outcomes, you'll need a lawyer with an in-depth understanding of motorcycle accident cases. The lawyer you hire should be aware of the best personnel to work with in order to win your case.
Lawyers have diverse experience and for that reason, you need a lawyer with the capacity to handle motorcycle accident cases to increase your chances of winning the case before you.
Furthermore, lawyers who only deal with vehicle cases may not do well with cases dealing with motorcycles. Therefore, it will be hard to win your case if your lawyer does not have a clear comprehension of motorcycle accident cases.
Since you want to win in your case, it's prudent that you ask the lawyer whether he or she specializes in motorcycle accident cases. If the lawyer's core area of expertise is in line with your case, you can go ahead and hire him or her.
2. Ask About The Lawyer's Level Of Experience
The premise behind this question is that not all lawyers who specialize in motorcycle accident cases have the skills and experience to help you win your case. There are many lawyers in Illinois who specialize in motorcycle accident cases.
Thus, you need to find the one with enough experience to boost your chances of winning your case. Furthermore, highly experienced lawyers may require you to pay more for their services.
Nevertheless, it's better to work with an expensive motorcycle lawyer and have the confidence of winning the case. So, inquire about the lawyer's past cases involving motorcycle accidents and how they turned out.
Certainly, this information will give you a better understanding of the lawyer you settle for and what your expected outcomes in your case might be.
3. Inquire About The Compensation You Expect To Get
As you seek as much information about your lawyer as possible, it's also important that you ask about the amount of compensation you should expect to get after your case.
Usually, lawyers have an idea of how a case might turn out, given their understanding of the law and how experienced they are. Since you've settled on working with an experienced motorcycle lawyer, go ahead and inquire about the prospects of your case.
The lawyer you choose should be able to use his legal expertise and experience to help you get the best compensation possible for the medical expenses you have to settle as well as the repair or replacement of your bike.
Having looked at and examined the facts of your case, a proficient motorcycle lawyer should be in a position to give you a general idea or estimate of the compensation you should expect to receive.
4. Ask Whether Your Lawyer Works On Contingency Basis
This is a significant question to ask your potential motorcycle lawyer. There are lawyers who require you to pay them whether you win your case or not. However, there are others who only get paid if you win your case.
The latter is the most convenient for a motorcycle accident victim to protect you from losing a lot of money. If your lawyer requires payment irrespective of your case's outcome, this is a huge risk because you might end up losing a large sum of money if you fail to win.
Thus, the contingency basis is the better option because you only pay your lawyer after winning your case. Typically, lawyers get a percentage of the total compensation that you receive after winning your case.
The percentage is agreed upon before the determination of the case. In this regard, it's highly advisable that you ask your potential motorcycle lawyer whether it's possible to work on a contingency basis.
5. Inquire About The Frequency Of Going To Trial
Motorcycle lawyers who go to trial in the cases they represent have a higher likelihood of helping their clients get the maximum compensation possible. Most insurance companies will opt to settle cases before going to trial. This is because they prefer not to give out a larger payout to victims of motorcycle accidents.
Hence, it's wise to know how frequently your potential lawyer takes his cases to trial. If the lawyer rarely goes to trial, this might be an indication that he or she may opt for a quick settlement. This is in contrast to assisting you to get the maximum payout possible.
If on the other hand, the lawyer goes to trial often, this should give you the confidence that you'll get a larger compensation.
Closing Remarks
If you've been injured in a motorcycle accident, you might think that you'll save money by avoiding hiring an attorney and choosing to represent yourself. However, it's highly advisable to avoid that move.
The reality is that most people lack formal legal training, knowledge, and experience. Therefore, you might end up jeopardizing your claim due to incomplete paperwork or failing to meet a deadline.
Aside from that, you might not be conversant with all the legal jargon that comes with legal processes. Therefore, as you can see, hiring an attorney is a smart move.
Dealing with the legal process and the injuries that arise from a motorcycle accident can be mentally, physically, and financially overwhelming. And that's why you should hire experts for that particular job.
A motorcycle injury lawyer will guide you throughout the entire process and fight for your rights. Also, when you hire a personal injury attorney, you'll have a higher chance of winning the case.