Why You Need Motorcycle Insurance
Last updated Thursday, August 31st, 2023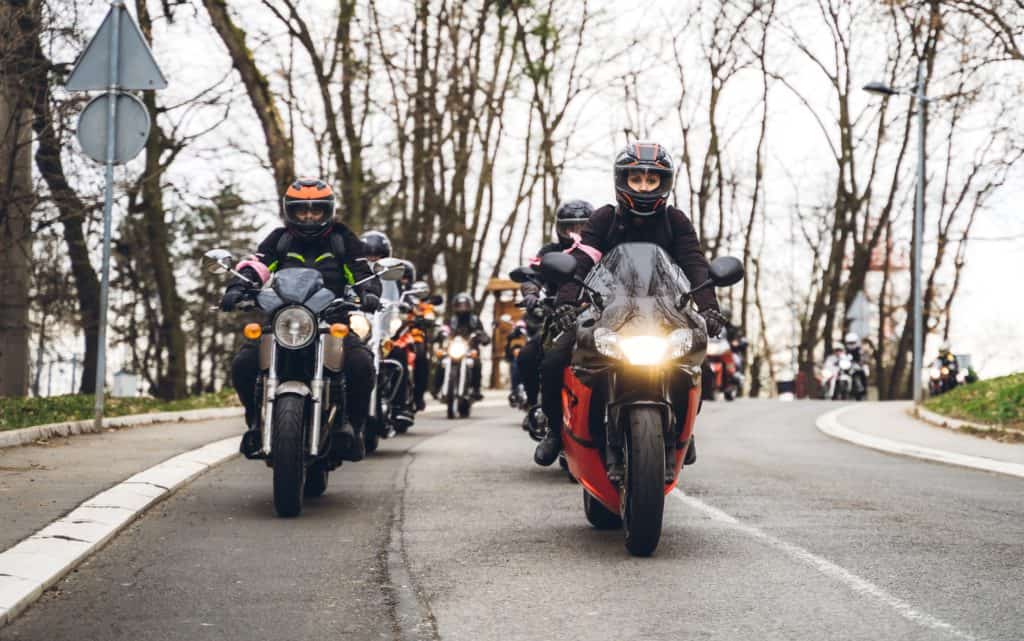 Having motorcycle insurance is a necessity that you cannot afford to ignore. Using a motorcycle can give rise to unforeseen incidences that may warrant the need for your insurance company to take care of the financial compensation.
For example, you can face financial liabilities that your insurance company will have to pay out to cover these expenses. Fundamentally, while you're on the road, you need to take care of yourself, your bike, and other road users.
In case of an accident, having insurance acts as a valuable way of protecting you from any losses that follow. Thus, it's imperative to consider having an adequate cover.
Without motorcycle insurance, a rider is basically treading on dangerous grounds because of the vulnerability he is exposing himself to. Essentially, a good policy gives you the cover you need to handle any issues that may arise as you use your bike.
Thus, the following are important reasons why you should consider having motorcycle insurance.
The Law Requires That You Have Motorcycle Insurance
Just like car insurance, the law requires you, as a motorcycle rider, to have motorcycle insurance. It's a legal requirement that motorists have insurance coverage before being allowed to operate a motorcycle.
Primarily, showing evidence that you're a motorcycle insurance policyholder is a prerequisite to having your bike registered and also acquiring a license.
For example, in the state of New Jersey, a rider has a legal obligation to have liability coverage that takes care of damages that other people sustain in an accident caused by the motorcycle insurance policyholder.
Also, if another rider or driver is the one who causes an accident that you're involved in, you can file a claim. This will prompt the other party's insurance to pay for the damages caused.
Hence, if you fail to get insurance cover for yourself and have your motorcycle registered in the proper way, you'll be riding illegally. Consequently, this can result in severe legal implications.
For instance, you can be forced to pay hefty fines for not complying with the legal requirement of obtaining motorcycle insurance.
It Gives You The Assurance You Need
Nothing gives a person peace of mind more than having assurance about something that is important to him or her. Well, this is the experience when a rider acquires motorcycle insurance.
Once a rider becomes a motorcycle insurance policyholder, the stress of worrying about what might happen simply goes away. The moment you obtain a motorcycle insurance policy, you can rest assured. You'll have the knowledge that you are financially covered in case of an accident.
Imagine if you were riding your motorcycle on a daily basis without having motorcycle insurance. Would you enjoy the experience, knowing that anything can happen while you're on the road?
Instead of subjecting yourself to immense worry regarding the amount of money you would lose in the event of an accident, you should choose to have a comprehensive insurance cover that can protect both you and your bike.
Peace of mind will help you enjoy each moment that you hit the road riding your bike. For that reason, consider acquiring an all-inclusive policy to give you the daily confidence you need as a motorcyclist.
As a motorcycle rider, one of the imperative things that you learn is to obey traffic rules while you're on the road. In fact, there are motorcycle safety training courses that new and experienced riders take. This allows them to increase their knowledge on how to maintain safety on the roads.
However, it's important to take note that irrespective of your good intentions to maintain high standards of safety on the road, accidents can still happen. This can take a heavy toll on you.
Remember, you're not the only one on the road. There are other riders, motorists, and pedestrians and this means that you don't have complete control of what happens.
If you cause an accident, for example, you'll be responsible for the damage and injury that comes as a result. The expenses involved can be so high that you won't be able to manage to handle them on your own.
That's why it's important to have insurance to cover the liability that ensues from an accident involving your bike.
Thus, it's prudent to visit a reputable insurance company. Then, inquire about how you can obtain a fitting policy to protect you from future liabilities.
The Need To Protect Your Investment
The reason you have a motorcycle and you're willing to take care of it is that it's one of your valued assets. Perhaps you use your bike for business purposes, for transportation or you own it because you love the thrill that comes with riding it during your leisure time.
Irrespective of what you use your bike for, one thing that remains for sure is that it's a valuable possession that you need to take care of. In other words, it's an investment that warrants protection in a big way.
Therefore, if you happen to possess motorcycle insurance, you have the leverage to ensure that your asset is well protected. In the unfortunate event of an accident, you can have it repaired or replaced entirely.
Conclusion
If you own a bike, there are justifiable reasons why you need insurance. Purchasing and maintaining a comprehensive policy is not only good for you but also for your motorcycle.
The protection you receive for being an insurance policyholder should prompt you to insure your motorcycle with the best insurance cover available. For this reason, you should consider visiting a highly regarded insurance agency and get advice on which motorcycle insurance coverage will best protect you and your valuable asset.