What You Need To Know About Motorcycle Lane Splitting Laws In Illinois
Last updated Wednesday, August 30th, 2023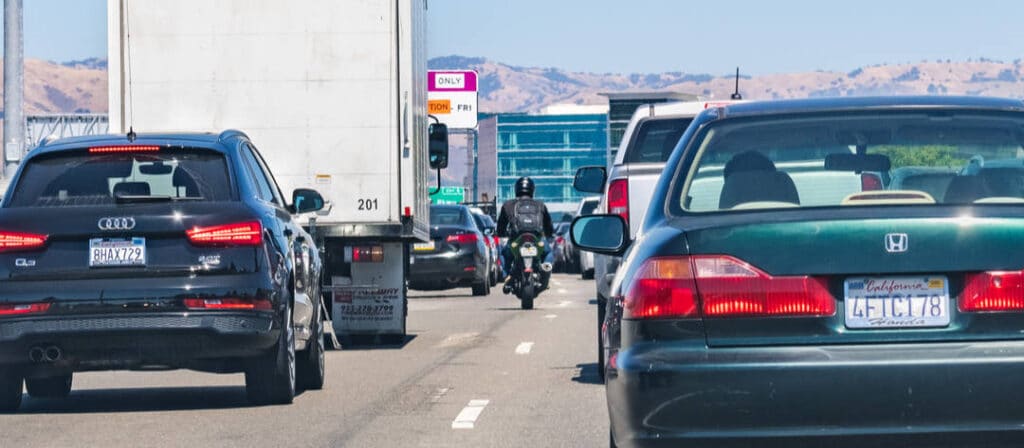 It's important to know which motorcycle lane splitting laws apply in different states in the US. Presently, it's only the state of California that allows motorcycles to lane split. In Illinois, it's against the law for motorcyclists to lane split based on Illinois statute 625 ILCS 5/11-703.
It's important to understand that lane splitting is dangerous to riders and other road users. It mostly happens when traffic stalls or when traffic is congested. Motorcyclists take advantage of this scenario to move between cars which can potentially cause an accident.
This is the basis for lane splitting being a traffic offense in Illinois. Thus, riders have to adhere to motorcycle lane splitting laws. Failure to follow these laws can have serious legal consequences with Illinois' traffic authority and the criminal justice system.
Therefore, a good understanding of these laws can help riders avoid conflict with the state's authorities as well as ensure that high standards of safety on the roads are maintained. The following are fundamental aspects that you need to know about motorcycle lane splitting laws in Illinois.
Possible Risks Associated With Lane Splitting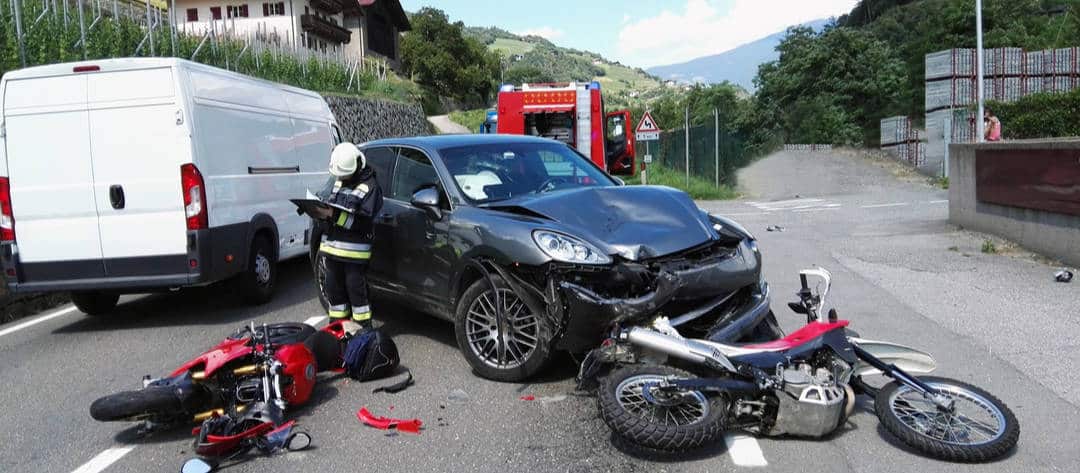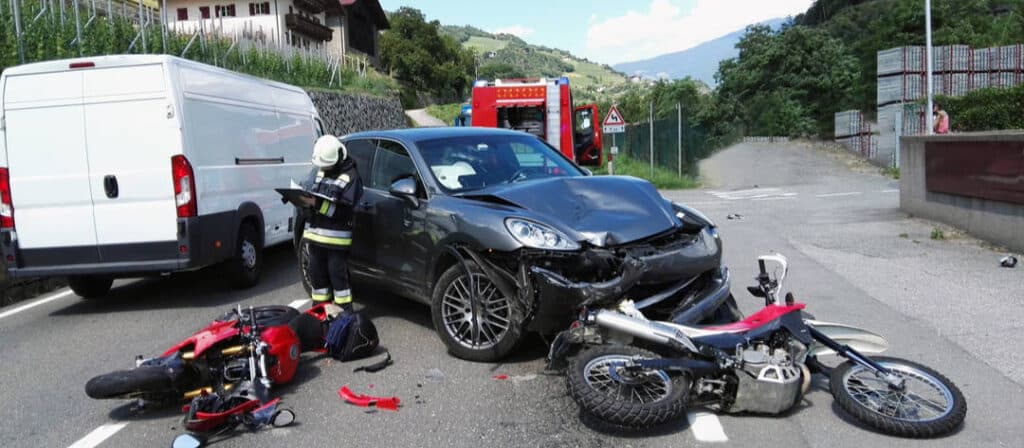 Motorcycle lane splitting is outlawed in Illinois because of the possible dangers associated with it. Therefore, motorcyclists are expected to obey these laws to avoid falling into these life-threatening dangers.
One of the major risks that stem from lane splitting is that there is little distance between vehicles. This makes it difficult to avoid a collision even when traffic is moving at a slow speed.
Riders are often trapped in a narrow space which makes it hard for them to avoid being in a collision. Moreover, riders might not be clearly visible to motorists. Hence, when they lane split, it's extremely dangerous because they can be hit by a vehicle moving faster in congested traffic.
Additionally, lane splitting creates a huge confusion at intersections. Therefore, if you're not careful, you might cause a fatal accident at a road intersection, bearing in mind that it's already a complicated spot where accidents easily happen.
To avoid these risks, you should avoid motorcycle lane splitting at all times.
Is Lane Splitting Legal in Illinois
According to Illinois statute 625 ILCS §5/11-703(c), a person riding a motorcycle should not pass between two vehicles simultaneously. This implies that motorcyclists should not pass between two vehicles, one on their right and one on their left.
However, Illinois law gives riders an exception in situations of side-by-side riding for three and four-lane roadways. In such situations, riders can pass vehicles whilst sticking to their lanes.
If you happen to break this law, you can be ticketed and charged with a Class A misdemeanor.[1] The above charge only applies if the offense does not lead to bodily injury. In Illinois, a Class A misdemeanor can incur a punishment of up to 1 year in jail. It could also mean a probation period or conditional discharge of up to 2 years. Additionally, the offender can be issued a substantial fine of up to $2,500.
If on the other hand, a rider's lane-splitting action leads to bodily harm, the charge can be increased to a Class C felony[2] which normally carries a jail term.
Therefore, if you violate motorcycle lane splitting laws in Illinois, you're subject to charges commensurate with your offense. As a motorcyclist, you should be careful to adhere to these laws to avoid legal implications that might end up being very costly to you.
Steps To Take After A Lane-Splitting Motorcycle Accident
Since motorcycle lane splitting laws may be complex to understand and navigate effectively through, if you're involved in a motorcycle crash, it's highly advisable to contact an experienced Chicago motorcycle accident lawyer.
A lawyer's experience and proficiency in lane-splitting laws will give you the confidence you need to go through a case in that legal sphere. A lawyer will undertake the case carefully and will evaluate the facts presented based on the law.
One of the major reasons why you need a lawyer to represent you in such a case is because the police report may be biased. This will require the input of an attorney. The inclusion of a qualified lawyer in the legal proceedings following a motorcycle accident will play a vital role in creating a balance in the case.
Most importantly, you should not give too many details to the insurance companies of the parties involved including your own. This may hugely influence the compensation process and outcome.
Thus, in case of an accident of this nature, make sure that a well-versed lawyer in motorcycle lane splitting laws handles your case from the beginning to the end.
Impact On Your Compensation Claim
Splitting lanes can cause a serious motorcycle accident. This is the reason why it's illegal for motorcyclists to lane-split in Illinois. These motorcycle lane splitting laws seek to prevent the occurrence of accidents.
Consequently, if you happen to split lanes and you cause an accident in which you are injured, it will be difficult to get compensation. Your lawyer can do a great job of proving that the other driver was at fault for driving carelessly. However, the defense will rush to accuse you of breaking a critical traffic law.
Since you have broken the law against lane splitting, it will be hard for you to defend yourself. Thus, because you violated a motorcycle splitting law, you'll have to share a portion of the blame for the accident.
Both you and the reckless motorist will be held responsible for the accident. What your lawyer will do in this regard, is to prove that the other driver was more responsible for the accident than you.
Conclusion On Motorcycle Lane Splitting Laws In Illinois